Lions Club Nagpur Orange City distributes Ram Navami 'Prasad'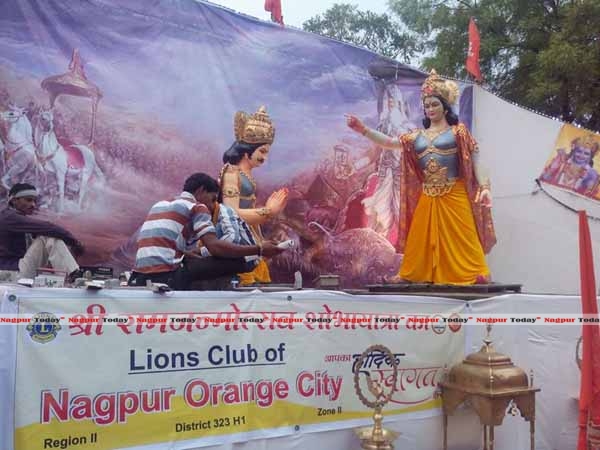 Nagpur News: The pious atmosphere on Ram Navami in the city turned more sweeter and sacred when Lions Club International Dist 323  H1 , along with other prominent organizations, participated in the celebrations by distributing Sacrament ( Prasad ) on the day. The all office-bearers of Lions Club Nagpur Orange City took part in "Prasad" distribution and cherished the religious moments.
Those who participated in the celebrations include President of the Club Pintu Mehadia,   IPDG Sontakke, Vijay Paliwal, RC Navin Patel, Activity Chairman Dr Vinod Jaiswal, RC Harish Gupta,  Dr Jai Chhangani, Associate Cabinet Secretary, Arun Wankar, President Nagpur Meteropoliton  and others. The programme was organized by Pintu Mehadia, Vijay Verma, Pravin Pawar, Om Agrawal, Mahesh Chandak, Sushil Anerao, Ishwar Raut, Jayant Pardhi & other Club office-bearers.