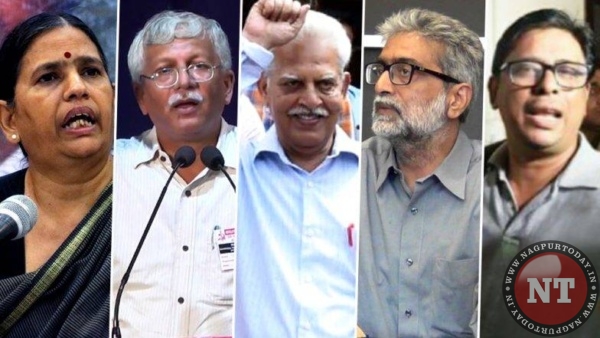 Gadchiroli: Amidst all the denial that the arrested activists are sympathetic towards naxalites, a poster lending support was put up by the CPI (Maoist)'s Perimili Dalam.
The incident was reported from Perimili, which is around 135 kilometres from Gadchiroli in Maharashtra.
In the poster that has been recovered by the police, the naxals condemned the arrests of the 10 activists by the Pune police in connection with the Bhima Koregaon case. Further the immediate and unconditional release of these persons has also been demanded.
The posters were found near Arenda phata, media reported. Further the poster had the names of the 10 naxal sympathisers which includes Varavara Rao and others. All those arrested by the Pune Police have been kept under house arrest until September 12 on the orders of the Supreme Court.