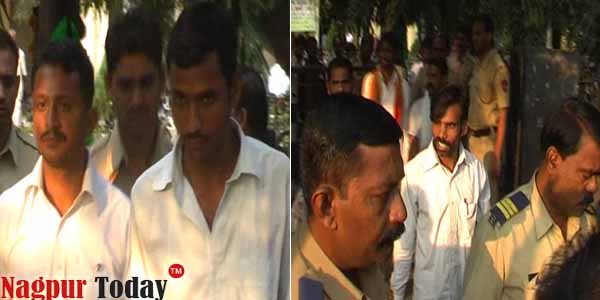 Nagpur News : Seven among ten accused of the city' most sensational Lakhotiya murder case were sentenced to life imprisonment by District and session court judge V P Ingole at its final hearing on Wednesday. Two others were set free while one was jailed for six months.
Main accused Rakesh Kushwah alias Pappu, who is also a dacoit, Sunil Sharma of Ashok Nagar, Nanbabu Mourya, Shambhu Raikwar, Yogendra Yadav, Ankit Shukla, Amit Verma were commute for lifer.

Sujata Nagar residence Omprakash Gupta was jailed for six months. The hearing of the case had started on April 8, 2010 and ended on February 6. Statements of 24 witnesses were considered during the hearing.
On May 8,2008, eight armed dacoitys had attacked at Lakhotiya's hawala office at Gayatri apartment in Wardhaman Nagar. The office was owned by three brothers Sushil, Suresh and Shailesh Lakhotiya.
The brothers had fought with the dacoits who in turn started firing randomly. The trio were injured in firing. Sushil and Suresh died on the spot while Shailesh survived. The dacoits had fled with cash Rs 35 lakhs.