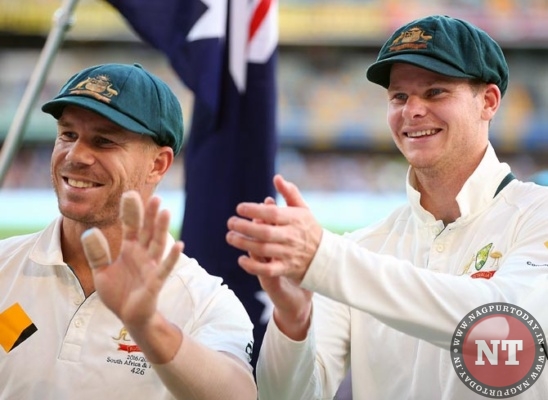 Even as disgraced Australia cricket captain escaped with just a one-match suspension and a 100 per cent fine on his match fee after admitting to ball-tampering, according to media reports, Smith and his deputy David Warner face anything up to a life ban for cheating under Cricket Australia's code of behaviour.
Australian cricket board's Head of Integrity Iain Roy and team performance manager Pat Howard has travelled to South Africa to begin interviews with Smith, Warner, Cameron Bancroft and coach Darren Lehmann as part of an investigation into the cheating scandal.
According to a ESPNCricinfo report, after his investigation, Roy will then recommend the charges following which an independent commissioner will hold a hearing and decide the severity of the penalty.
The maximum penalty available to the code of conduct commissioner is a life ban from the sport, the report said.
Smith was handed a one-match suspension and fined 100 percent of his match fee after he owned up to a ball-tampering conspiracy in South Africa.
However, opener Bancroft was fined 75 per cent of his match fee and handed three demerit points for breaching Level 2 of the ICC Code of Conduct during the third day's play.