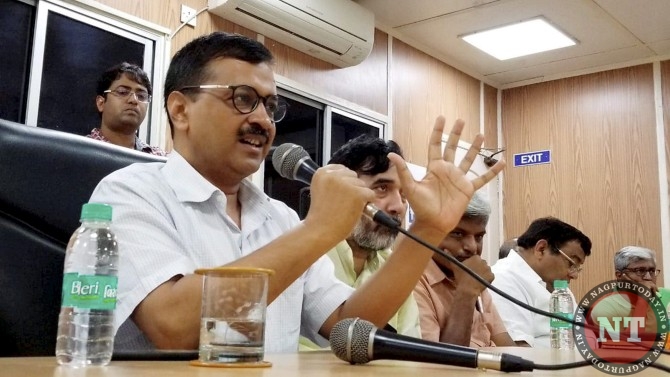 The Centre controls the anti-corruption bureau and not the Delhi government, the Supreme Court has said in a huge blow to Arvind Kejriwal's ruling Aam Aadmi Party. The court has given its verdict on on petitions seeking clarity on the powers of the Delhi government and the Lieutenant Governor. The two judges are divided over transfers, said Justice AK Sikri.
The two-judge bench of the Supreme Court has offered up a split verdict on the jurisdiction of the Centre vs the Delhi government on the appointment and transfer of bureaucrats in Delhi. Justice AK Sikri holds transfers of posting of Joint Secretary and above officers are in the domain of the Lieutenant Governor while other officers fall under the Delhi govt. However, in case of a difference of opinion, the view of the LG will prevail.
The court was hearing a bunch of petitions seeking a clarification on its July 2018 judgment spelling out the powers of the Delhi government and the Lieutenant Governor.
Lawyer Ashwini Upadhyay said that the Supreme Court took a decision on six issues. SC ruled in favour of Centre in 4 of them, which inlcude:. Anti-Corruption Bureau, posting & transfer of Grade 1 & Grade 2 officers, Commission of Inquiry, all of which falls under the Centre's jurisdiction.
The Supreme Court unanimously held that the Centre has the power to set up an Inquiry Commission.
Lawyers representing the Aam Aadmi Party administration had told the court that ambiguities remained in dealing with administrative matters of the national capital in spite of the previous judgment delivered by a five-judge constitution bench headed by then Chief Justice Dipak Misra.
On November 1, a bench of Justices AK Sikri and Ashok Bhushan had concluded hearing petitions challenging notifications issued by the Arvind Kejriwal government in the wake of the top court verdict.
Judgment in short:
Services – Larger Bench
Anti corruption branch – Centre
Appropriate govt under the Commission of Enquiry Act – Centre Electricty reforms – Delhi govt
Revision of minimum rates of agri land: Delhi govt but LG can refer to President
Power to appoint Special Public Prosecutor and law officers: Delhi govt