Nagpur: World Environment Day (WED) is the biggest, most globally celebrated day for positive environmental action.
The celebration of WED began in 1972 and has grown to become one of the main vehicles through which the United Nations encourages positive action for the environment. Through WED, the UN Environment Programme (UNEP) enables everyone to realise not only the responsibility to care for the Earth, but also reminds one and all of their individual power to become agents of change. Every action counts, and when multiplied by a global chorus, becomes exponential in its impact.
WED is a big celebration, engaging millions across the globe through events on the ground in over 70 countries. Every year, participants, young and old, organize clean up campaigns, art exhibits, tree-planting drives, concerts, dance recitals, recycling drives, social media campaigns and different contests themed around caring for the planet.
(From the Tom Farrel institute of Environment)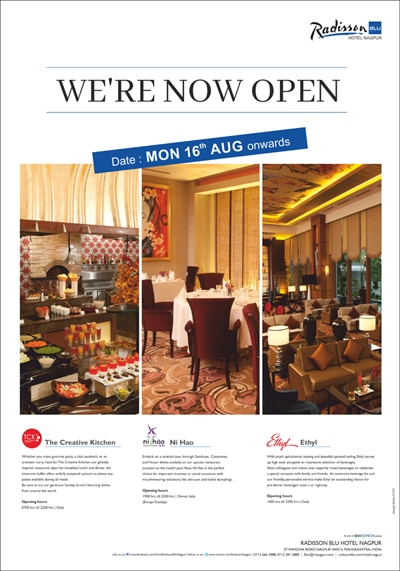 We, at Nagpur Today decided to find out what Nagpurians have to say on this day
Dr. Suchika Gupta, Director of HERD foundation, says " in my view the biggest contributor to WED will be to check our consumption levels in all aspects of our lives….we live in a 'have more' world…where we consume much more than is required….more electricity, more water, more fuel, more food, more clothes, more entertainment, more more more….everything …..if we just stop for a moment and think ….do we really need this, must we really have this, how and why will something make us happier…rather than focus on how something will make us look more hep……perhaps this will help by motivating us to junk the wastage culture…..
Seema Sahu, who is a Landscape consultant says –
let us celebrate environmental week. by each one plant a tree..if u dont have space.plant in earthen pot..neem..tulsi..sanseveria' commonly known as mother in laws tongue..they give good amount of oxygen..so u can keep in your house as indoor plant..or in balcony too….u have one week..
Shyamala Sanyal Managing Partner at Bhartiya Barood udyog (they make the stuff that is used as 'tapes' in fire crackers) unlike her profession suggests is fanatic about conservation and her civic responsibilities. She has made it a way of life and is always exhorting others to do it too… for starters,she lives as often at her rustic, country home that is built at her factory site near Saoner as she lives in Nagpur, where her H.O. is. This is what she had to say on WED-
"We city people are the worst culprits where it comes to wasteful practises. We are highly responsible for pollution, over use of water, and do not follow some simple practises like segregation of waste that can then either be recycled, or organic waste used to make compost. Even when we hold conferences on topics related to environment we use plastic glasses or thermocol glasses which are so part of the 'use and throw' culture which we have imported mindlessly from the West."
She reminds us what Gandhiji used to say "If we all try to live like the British do, we shall need seven planets".
She accuses the Industry- Military nexus in every advanced country of sucking up natural wealth for profit and gains. Some years ago, she enrolled for some condensed professional training courses at ISB, Hyderabad and was surprised that they do not have the subject of 'Environmental Ethics' in their curriculum where they are training CEOs of tomorrow.
She rues how in the name of development, in once-upon-a-time forested Vidarbha also large scale destruction of forests and felling of trees has taken place.
"Do we have to go in for Thermal power plants only?" She asks. "With India, specially Central India being blessed with so much sunlight, why can't we solar power? Apart from being heavy pollutants, thermal power plants consume so much water diverting it from agricultural use."
Finally she says " we cannot develop holistically as a nation or as a society till our women do not become more active and make themselves heard in every sphere, politics, policy making, government. Women by nature know to nurture and preserve; men are more keen on profit and wealth generation. When I pay my women workers, I know every paisa will be preserved and spent carefully for the family. When men are paid, they will blow up a good part of their salary on their own pleasures – drinking and smoking etc.
Contrary to what Shyamala feels, not without reason, it is heartening to note that many male Nagpurians are equally concerned about such issues and quite pro active about it too.
Dr. Tarique Saini is a Medical doctor by education and a software entrepreneur by profession. He is the CTO of SANIsoft Technologies Pvt. Ltd. Tarique has many interesting ideas to conserve nature and be health conscious at the same time.
He has a simple message to impart :
"Begin at home. Reduce garbage as much as possible.
Be an Urban, Organic farmer."
Tarique says if we use our imagination and our talents to it, we can grow vegetables, that too organically, almost anywhere. In your gardens, on your balconies, even in plastic bottles! One simple idea of his is – cut a one litre cold drink bottle in the middle, put some soil in it and 'sow' a mooli. radish. Even a carrot. It will definitely grow and give you more radishes.
He informs us that growing vegetables like Palak, methi, coriander, garlic, ginger, potatoes etc. very easy in pots and small garden plots.
In his own house in Wadi, he is planning on growing potatoes, bitter gourd, bhendi, Choulai and already has a flourishing herb garden where he grows not just mint, but also exotic herbs such as oregano also.
In fact there is a whole group called 'Nagpur Organic farmers' that has many members who are propagating many environmental friendly ideas like how to make manure from your kitchen waste and how to grow vegetables in limited spaces. They are also actively involved in tree plantations around the city.
Nagpur also has a NGO for Environment and forests called Aranya. It has more than 1000 members of which 200 are very active. I spoke to one such member called Sarang Wadibhasme. He informed me that his NGO has 32 objectives they work on. They all sounded very lofty like Village development; women empowerment; protection of trees; etc.
On WED today, they are planning a drive to plant trees in the Balaji Nagar and Nandanvan areas of Nagpur. They will be planting about 50 saplings and request local residents to 'adopt a tree each' so these saplings will be cared for and kept alive.
So Nagpur! Follow the lead of these concerned Nagpurians – there are many more I haven't been able to name here and talk to due to lack of time – and Nagpur can indeed be India's "Green City" in all ways possible.
.. Sunita Mudliyar