Nagpur: "My husband and I run a local travel agency called Uddan tours and travels. Being based out of Nagpur we have to arrange a lot of tours through trains for our middle class clientele also.
I would like these two – three changes/ provisions in the Railway budget: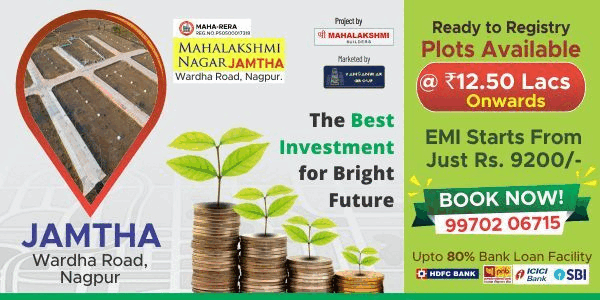 Cancellation charges are too high. Earlier, a nominal sum of Rs. 40/ or so would be deducted on cancellation. Now it goes up to Rs. 120/ . This is too much; people often have to change tour schedules due to unforeseen circumstances; there should be a provision for postponement of travel date without much penalty.
Everyone wants to travel in some basic luxury, specially in summer months. These days even AC 3 tier ticket costs Rs. 1500/ to Rs.1800/ for a journey to Mumbai or Pune from Nagpur. If an entire family is travelling, the total fare they have to shell out becomes a lot!
And finally, why are even legitimate Travel Companies banned from purchase of tickets at the Railway station? Even when we are planning a tour for a group of 50 persons, our employees cannot book tickets; there is lot of checking and we are prevented from making group bookings. To encourage Tourism within the country, in fact a separate counter should be made available for companies like us, instead of preventing us from doing bookings. Ticketing is a very necessary part of travel-planning; why doesn't the Railway Minister understand this?
Long distance trains traveling from Chennai to Delhi or even vica versa get very dirty by the time they reach Nagpur and passengers from here board the train. Either they should be cleaned properly or there should be more options of direct trains from Nagpur. Why should we suffer from being in the centre of the country?
This was Amrita Mankar- Sangawar who runs Uddan along with her husband Kiran Sangawar. They have been in this business for over a decade and know what they are talking about!
Sunita Shukla, a 55+ single woman who travels often by train all over the country, says she still does not feel safe in the train.
"You are always alert and careful. There is a feeling you cannot let your guard down. To make lady travellers feel safer there should be more compartments reserved for women, which is not the case, specially in AC coaches."
Also, feels Sunita, there ought to be different toilets for men and women. This way, some hygiene and cleanliness will be maintained.
Travelling recently from Delhi to Benaras she found the toilets so filthy, they were unusable.
Neha Kiran, a young Banker who lives in Banglore but does a lot of travelling to Nagpur with her family that includes two 3 year old twin daughters bemoans that it is almost impossible to book tickets in Tatkal these days.
"There is something wrong with the system, whether deliberately or not, one does not know. But what could be done easily earlier, is impossible now. You wait, computer ready, for an hour before Tatkal bookings open, but you still cannot manage to book 2 tickets even. Before the purchase can be made, seats are not available." Neha complains.
She also says that the online booking system is such that it if waiting list tickets are cancelled, it takes a long time for money to be refunded.
"Sometime it never is!"
When she had visited Nagpur recently during Christmas- New Year holiday season, she had booked tickets for two different trains for the return journey more than a month ahead of travelling. When both did not get confirmed, she tried for Tatkal two mornings in a row, but was unsuccessful. Air tickets were prohibitively expensive, since you have to buy a full fare ticket for children over 2 years also. Finally, they had to be driven to Hyderabad by road, and then took a flight from there to Banglore.
Many other women NT spoke to mentioned the Insecurity factor in trains. There should be more CCTV cameras at Railway stations and guards patrolling inside the train periodically, is a demand many of them put forth.
There should a be Helpline number given inside the compartment where you can call for urgent help.
There is a much publicized cell phone app. but it takes forever to download. You cannot trust timely help will be delivered through this mechanism.