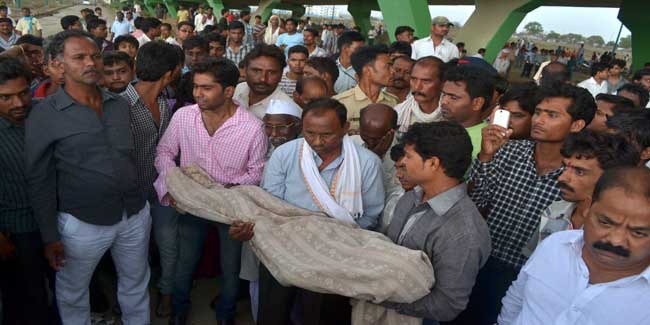 Nagpur News:The kidnapping and brutal murder of 11 year old Yash Nitin Borkar in Khapri has once again shattered the common people's faith in police system. The rising crime to the tune of metro cities has unveiled the ugly face of Nagpur. Right from citizens to politicians, the gruesome killing of Yash has shocked all.
Expressing deep shock over the incident, Nagpur MP Vilas Muttemwar lamented the falling level of humanity in the society. He asked, "Where are we heading as humans? A person who is well known in the family turns out to be the culprit. What can be said in such a case where trust is brutally murdered by nobody but a close kin?" He said stern police action is required to avoid such incident but the real need is to change the mindset of people. Unless the mentality is changed, such incidents would keep recurring every now and then. He said, "Insaan kitna badal gaya hai…mein sirf itna hi kahoonga ki dekh tere sansaar ki haalat kya ho gayi bhagwaan…kitna badal gaya insaan…" (How drastically people have changed…. I may only say that…oh God! Look at how the world you have created is not the same again…Humans have so changed..)
Leader of opposition in NMC Vikas Thakre said it is very unfortunate that such crimes are repeatedly being committed. Police, Judiciary and public should come together to fight against such sick criminals of the society. Harsher punishments should be meted out to such evil doers so that they may think twice before surrendering to their ill intentions. Even society should boycott such people once and for all, he added.
NCP Nagpur unit president Ajay Patil anguished over the incident saying that somewhere fear of police is missing. The police should launch stern drive to brought such enemies of society to the book. This is my request from city police commissioner to create such a terror on such criminal minds that they would helplessly run away from Nagpur."