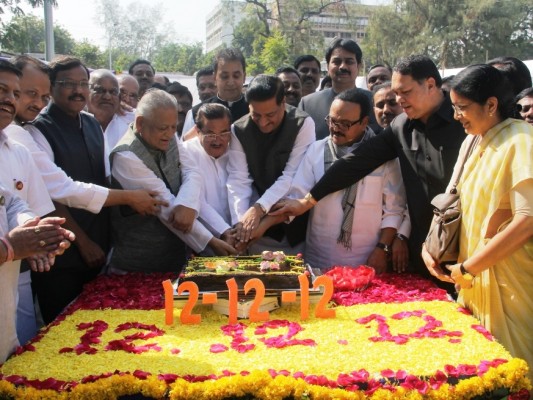 Nagpur News: Amidst the turbulent assembly session in view of Opposition's uproar stalling the proceedings, the Vidhan Bhawan witnessed some lighter moments when the MLAs from different parties join together to celebrate NCP Chief Sharad Pawar's 72nd birthday on Wednesday.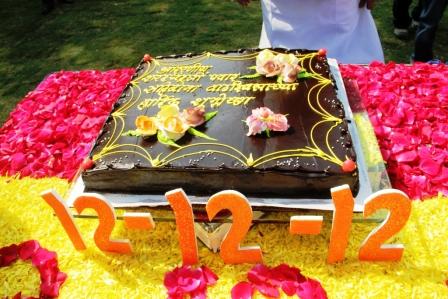 Cutting across the party lines the ministers and MLAs from various parties gathered at Vidhan Bhawan's premises and give the fight a rest for while as they cut the cake for Pawar.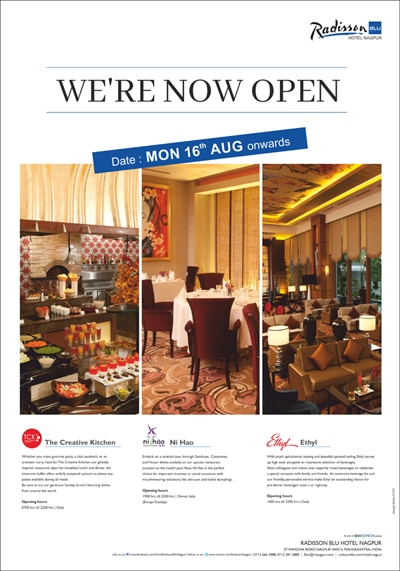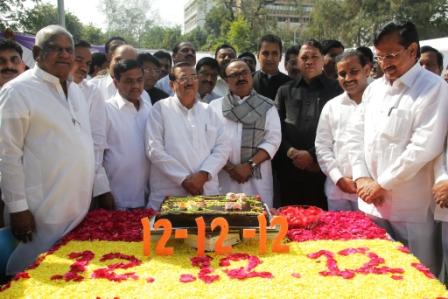 State's Chief Minister Prithviraj Chavan, Deputy CM Ajit Pawar, MLAs from NCP, Congress and other leaders shared the cake. The entire scene was in stark contrast to what was witnessed in both the houses on Wednesday. What's more the leaders matched their voices to sing together the birthday song.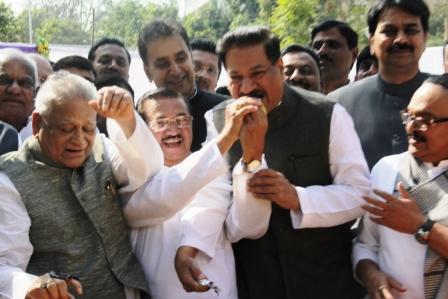 Home Minister RR Patil who was also present on the occasion, said that the specific date 12.12.12 falls once in 100 years and it's a moment of pleasure that we are sharing this date as the birthday of our leader.