Morale of anti-socials seems to be on a 'high' in Second Capital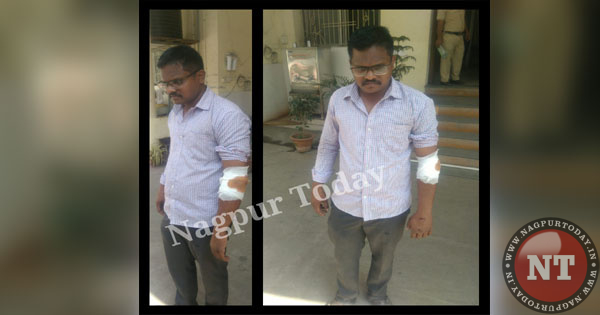 Nagpur: Irrespective of top claims of maintenance of law and order in the Second Capital City of Nagpur in particular and State in general, the reality paints a dreadful picture. A spate of attacks on police personnel exposes the claims on law and order. Following a murderous assault in Yavatmal yesterday night in which a constable was killed and two other cops were injured, a police constable attached to Jaripatka Police Station was stabbed and injured seriously by two youths over a petty issue in the morning of Monday.
Morale of anti-social elements and other offenders seems to be on 'high' and have an "upper hand" as far as assaults on policemen are concerned. Forget common people who are being attacked murderously over trivial issues, the law seems taking a severe beating. A horrible murder at Kharbi Square in Nandanvan area recently stunned the citizens. A CCTV footage showed two goons bringing a man at Kharbi Square in auto and murdering him in daylight. Even after death of the man, the goons continued to rain lathis on his body apparently to send a message.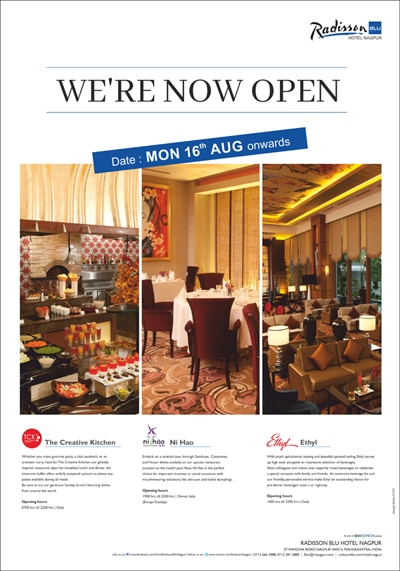 Similarly a youth was brutally murdered in front of a beer bar in Kotwali. Here, the goons picked a quarrel and went on fighting for an hour. They abused passersby and after sometime stoned the youth to death. This macabre incident was also captured in CCTV cameras. Moreover, a man did not call a criminal as 'Bhau' and hence was murdered in ghastly manner in Huskeshwar police jurisdiction. The goon stabbed the man 50 times. In Ganeshpeth area, a lovelorn youth and his friends chased a girl and a boy in car for four kilometres and crushed the girl to death. In Pachpaoli area, a bunch of anti-social elements murdered a youth for accelerating his bike and creating noise. In Sitabuldi area, a man killed his wife and dumped her body in the tank of a public toilet. A pan thela owner was done to death by four men over a Rs 500 dispute in Yashodhara Nagar. A row over parking led to murder of a man in Pachpaoli. A minor girl was kidnapped from Ambazari area and was killed in Wadi jungles by forcing her to drink liquor. A man murdered her 23-year old lover in Sakkardara area. In the heart-rending incident, a 54-year old woman and her one-and-half year old granddaughter were murdered by their neighbour over a petty issue in Hudkeshwar area. A man eliminated five-members of a family over money in Nandanvan.
The abovementioned murders could be a tip of iceberg as 64 murders have reportedly taken place till now in city in 2018. Over 100 accused have been arrested in these murders and sent to jail. Similarly, over 60 cases of attempt to murder were registered and around 100 accused have been arrested.
In the instant case of attack on police on Monday morning, a constable Padmakar Uke, attached to Jaripatka Police Station, was stabbed and injured seriously. According to sources, the police constable was taking son of his relative to exam centre. Midway, he stopped at a petrol pump in Martin Nagar and was standing in queue. At the same time, two youths riding a bike sneaked in the line. As people started shouting at the youths, Uke scolded one of the youths. In turn, the youth roared and started quarrelling with Uke. Soon, a fighting broke out between the two unidentified youths and Uke. Meantime, the youths called their one more accomplice and as soon as he reached the spot, he attacked the cop with a knife and inflicted injury of his hand. The two youths also thrashed Uke. The profusely bleeding Uke was administered treatment and later taken to Jaripatka police station. On the complaint of Uke, cops started investigations and searched for the three youths. The PI Parag Pote said that Uke was on leave for seven days and was not wearing police uniform. Had he been in uniform, the attack would not have occurred. Moreover, Uke did not tell the attackers he was cop.
For the sake of record, 69 policemen were attacked on duty over various reasons in city in 2017 as against 66 in year 2016. The 69 attacked cops include total of 97 government employees who faced wrath in the year 2017. Traffic police, too, have been subjected to many such attacks recently. The reason is a blatant lack of respect for the police. The fear of the law does not seem to deter goons and they attack cops.