The most prestigious Bharatiya Chhatra Sansad to be organized by the Maharashtra Academy of Engineering and Educational Research's (MAEER) MIT School of Government in Pune on January 10, 11 and 12.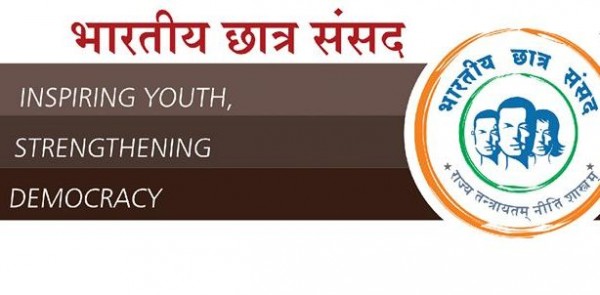 Nagpur News.
The Maharashtra Academy of Engineering and Educational Research's (MAEER) MIT School of Government will be organizing the 4th Bharatiya Chhatra Sansad (Indian Student Parliament) at MAAER's MIT Campus in Pune on January, 10, 11, and 12, 2014.  The Bharatiya Chhatra Sansad has been supported by the Union Ministry of Youth Affairs & Sports, Government  of India and UNESCO Chair of Human Rights, Democracy, Peace & Tolerance, Pune. This information was shared with media by the representative of Bhartiya Chhatra Sansad representative in a Press Meet at Patrakaar Bhavan on Monday. He invited the interested college students of Nagpur to attend the Sansad.
The Bharatiya Chhatra Sansad  is an extension of MAAER's MIT School of Government, which is the first institute of its kind to inititiate a leadership programme for a career in politics. It has been conceptualized  and convened by Rahul Karad , Executive Director , MAEER's MIT Group of Institutions, Pune and Chief Initiator & Dean of MAEER's MIT School of Government.
Dr. Vishwanath D. Karad is Founding Executive President and Managing Trustee of the Maharashtra Academy of Engineering and Educational Research (MAEER) as well as Founder and Director General of the Maharashtra Institute of Technology (MIT) in Pune, MAEER was founded in 1983, with the goal to become a "Center of Excellence in the field of Education and Research." It now encompasses 71 institutes, colleges and schools in the fields of engineering, management, pharmacy, medicine, and general education.
The Bharatiya  Chhatra Sansad was launched in 2011 to revolutionize the mindset of younger generations and to ignite their spirit to enter public life with a purpose to serve the nation. It is an apolitical outfit and does not engage in any mainstream political activity. It is the largest classroom in India, which is transforming the outlook of youth and reaffirming their  respect of politics, political leaders , democracy and its institutions. It is raising their extent of sensitivity, awareness, involvement , access and say in political and democratic processes so that a healthy democratic system is evolved that can produce competent public leaders and policy makers from grassroots and from all walks of  life.
It is expected to attract around 10000-12000 politically/socially active students from 450 universities across 28 states.
In the  span of three days, the participants will get the opportunity to listen to and interact with prominent personalities from politics, spirituality, environment, media, social activism,  entertainment and sports world. Selected student leaders will also get the opportunity to address the assembled delegates at the start of each session.
In all 8 sessions are going to be held on various topics and high-profile and renowned  personalities from business, films and politics are going to be present during the three-day programme.
Session 1 on Jan 10: Sita Se Nirbhaya Tak — Preventing Crime Against Women
Session 2 on Jan 11: Political Leadership — What Young India Wants?
Session 3 on Jan 11: Is consumerism consuming India? Key addresses by Lakshmi Mittal, Venugopal Dhoot and Brinda Karat.
Session 4 on Jan 11: Money & Politics: Is Democracy For Sale?
Session 5 on Jan 11: Film, Music & Sports — Unifying forces in India – Key participants Mahesh Bhat, Arjun Rampal and Ajay Devgn.
Session 6  on Jan 12: Innovating Education — Empowering Youth – Speeches by Bharat ratna Dr.APJ.Abdul Kalam, Dr. Shashi Tharoor (Union MoS for HRD), Anand Mahindra ( Mahindra& Mahindra) and Sri Sri Ravishankar.
Session 7 on Jan 12: Internet Censorship — Murder of Democracy – Main addresses by Chetan Bhagat, Union Minister for Law Kapil Sibal.
Session 8 on Jan 12: Resolving Naxalism through Development
For more information  Mahadeo Bore can be contacted on 09657235301.