Nagpur: BJP MLC Mitesh Bangadiya has assured to give up the one acre land in Somalwada if Nagpur Municipal Corporation (NMC) produced documents proving its ownership of the land. The case came to fore when NMC's name in city survey records was replaced by that of Mitesh and his son Kirti Kumar, the BJP MLA from Chimur, following an order of superintendent of land records (SLR) five months ago.
BJP-ruled NMC had filed an appeal against the SLR's order with deputy director of land records Balasaheb Kale three months ago. NMC sources said appeal has been admitted by deputy director of land records. "Bangadiyas have filed their reply. Hearing in the case is on December 18," sources said.
The district court has also scheduled a hearing on December 16. Bangadiyas filed a civil suit in the district court a year ago seeking possession and their rights on the land. Hearing was conducted on December 11 in which Bangadiyas' advocate Masood Sharif pleaded the case. NMC counsel will argue the civic body's case on December 16.
Speaking to a section of media, Mitesh said NMC was not having any document to prove their ownership and hence lost the case in district court, land records office and even before SLR. "City survey office wrongly added NMC's name in city survey records without giving any hearing to us and verifying the documents. SLR who is superior to city survey office proved the latter wrong and gave order in our favour. Matter is pending with district court. I will give up the land if I lose the case in district court. I will not even claim ownership if anyone from the NMC comes to me and produces documents to prove its ownership," he said.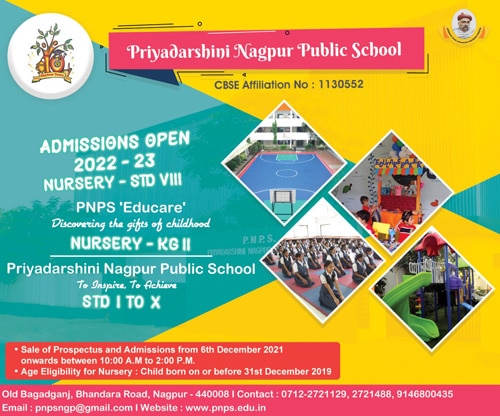 NMC official said they were having all documents to prove ownership in the case pending with deputy director of land records.
Congress corporator Praful Gudadhe said a series of sale of land commenced with a fraud NOC of Court of Wards. "NMC was least interested in the case. I along with citizens of Rajiv Nagar fought for years to save the land and get it registered in the NMC's name. NMC was not even showing interest in filing an appeal before deputy director of land records. Decision to appeal was taken only after I raised the issue in general body," he said.
The land worth over Rs 30 crore is situated in Rajiv Nagar, Somalwada, on Wardha road. NMC is running a school on a part of the land since 1930s. The remaining land has a walking track, children play area and a green gym for the citizens.