Nagpur: In a startling revelation, it has come to fore that land mafia has abducted and eliminated the couple. Six accused were picked up by the crime branch officials on November 10, 2016 and during initial questioning, it has come to fore that the dead bodies of a couple were buried somewhere in Buti Bori area.
According to sources, the Atul Pandharinath Vaidya (47) and his wife Vandana Atul Vaidya (40) both residents of Kashi Nagar, Rameshwari Road falling within the jurisdiction of Ajni Police Station were allegedly abducted by a builder Kiran Mahalle. The father of the deceased Atul Pandarinath Vaidya is said to be a close aide of founder of BSP Kanshiram. Pandarinath Vaidya had dedicated his entire life for the active support of BSP. He had also given a part of his land admeasuring 1000 square foot to run an office of BSP in that area. Pandharinath Vaidya passed away in 2011.
An unscrupulous builder identified as Kiran Mahalle had somehow convinced the wife of Pandharinath Vaidya and had acquired the rights of the plot and had allegedly given her a flat in some other place for residing. Since Atul and his mother did not go well with each other, Atul and his wife were residing separately on another portion of the plot. Atul and his wife refused to part with the land to the builder.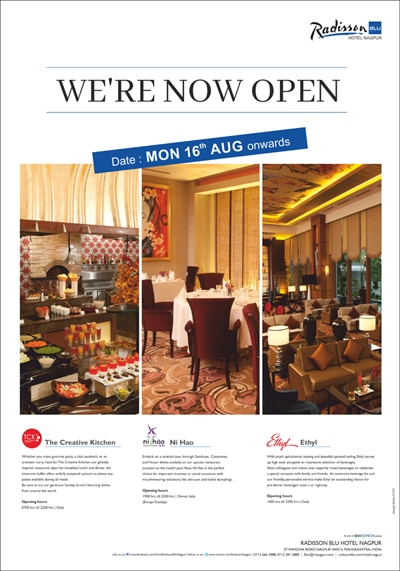 On August 12, 2016, the couple suddenly went missing without any trace. The elder brother and sister of Vandana vaidya lodged a complaint of missing persons at Ajni Police Station. The very next day, the elder brother of Vandana Vaidya expressed his doubts and alleged that his sister and his brother-in-law could have been abducted and killed by the builder Kiran Mahalle who has been pressurizing them to sell off the land to him. The cops of Ajni Police who had initially registered a case of missing persons added abduction and initiated an investigation.
Recently a delegation comprising of a leader of BSP Sidharth Patil and a few others had submitted a memorandum to the Commissioner of Police (Nagpur) K Venketesham alleging that the investigation into the missing or abduction of Atul Vaidya and his wife is going on snail's pace. The delegations also staged a protest at RBI square. The delegation then filed a writ petition in High Court demanding an investigation to be conducted by CBI.
The investigation was also being undertaken independently by the Crime Branch (Zone-IV). Under the guidance of Additional Commissioner of Police (Crime) Ranjan Kumar Sharma, on November 9, 2016, nearly 6 accused were being picked-up for questioning. During initial investigations, it came to fore that the accused had abducted the couple and had buried the couple in Buti Bori area after killing them.
Further details are awaited.