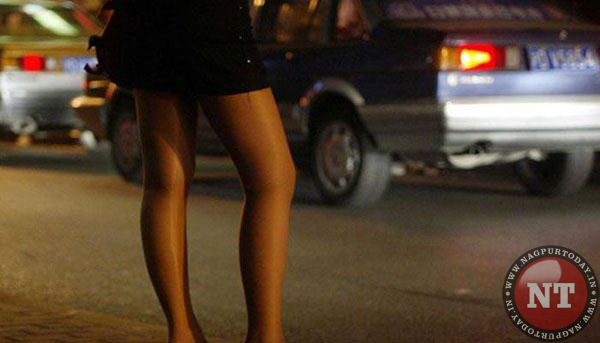 Nagpur: Lakadganj Police on Friday arrested a woman from red light area 'Ganga Jamuna' for purchasing a minor girl and dragging her into flesh trade.
Accused Bilkesh Man singh Dhanawat, was wanted in a case registered under Sections 344, 366 (A), 370 (A), 372, 373, 376 of the Indian Penal Code (IPC),read with Sections 3, 4, 5, 6, 7, 9 of Prevention of Immoral Trafficking Act (PITA) and Sections 4, 8, 12 of Protection of Children from Sexual Offences (PoCSO) Act, registered at Lakadganj Police Station.
Bilkesh (53), a native of Badnapura, district Gwalior (Madhya Pradesh)had purchased the girl from her mother for Rs three lakh when she was 12 years old.
Bilkesh along with other accused Suman Dhanawat and Naini Dhanawat then forced the girl into prostitution in the red light area. Cops had earlier arrested the victim's mother. After the minor girl was rescued by the police,her father had taken her legal custody from the district and sessions court.
Freedom Firm, an NGO, had filed a public interest litigation (PIL) in the Nagpur bench of the Bombay High Court praying to keep the girl in Karuna Shelter Home as she was rescued twice from the red light area. In2017,the victim was 18 years old.
It was apparent that in the year2011whenthegirlwasforced into flesh trade, she was hardly 12 years old. As per the orders of the High Court on the PIL, the victim was kept at Government Karuna Shelter Home. Bikesh Dhanawat was arrested by senior PI S V Khandekar, WAPI Rakhi Gedam, HC Vijay Hatkar, NPC Prashant Chachne and WPC Rupaliunder the supervision of DCP (Zone II) Chinmay Pandit, DCP (Zone III) Rahul Maknikar and ACP (Lakadganj) Walchandra Mundhe.