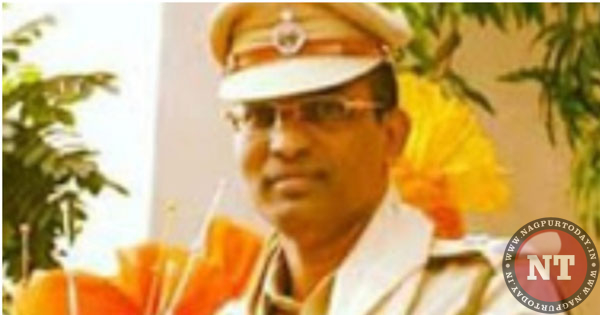 Nagpur: Amid tremendous upheaval over a lady cop's allegation of sexual harassment against Nagpur division's Anti-corruption bureau (ACB) SP PR Patil, the survivor has eventually filed an FIR at Sadar police station. The FIR has stirred the hornet's rest as she had not only put Patil under scanner but also alleged serious malpractice in the anti-graft unit.
In her FIR, the lady cop has claimed that when Patil failed in every means he tried to entice her, he had offered her Rs 1 crore to grant sexual favours. As per her claim, Patil had initially offered Rs 20 lakh, a car, plot, and financial assistance to attend coaching classes for Maharashtra Public Service Commission (MPSC) at Pune so she could achieve her dream of becoming a sub-inspector.
The series of development continued from August last year till October 10. Even Patil had used the threat card warning her that she would never be repatriated to her parent cadre of Nagpur Rural police if she did not give in to the demands, the FIR claimed.
The survivor has claimed that Patil had said he gets Rs 20-25 lakh per month from departments like RTO and property registrar office.
Other officers under scanner
The survivor claims to know the names of ACB officials who did the 'vasooli' or extortion on behalf of Patil from various departments. The woman cop said she was ready to reveal the names of officers engaged in malpractices with Patil.
Patil proceeds on leave
Meanwhile, when city police tried to trace Patil on Wednesday, they found that his mobile phone was switched off. He was also untraceable. It is learnt that Patil has proceeded on leave since Tuesday afternoon, citing the need to attend to a close senior police official's family-related problem.
DCP offers fair probe
Zonal DCP Chinmay Pandit, who is supervising the probe conducted by ACP Sitabuldi division, said the mobile phone of the complainant survivor has been taken into possession by the investigating team. "We have so far been provided with screen shots of the messages received by the survivor from Patil.
The authentication of the claims is needed to be done for which her mobile phone would be sent for forensic analysis," he said. Pandit also said the police are looking for Patil. "We wanted him to appear before us for preliminary inquiries but could not find him. We will conduct the probe fairly," he said.