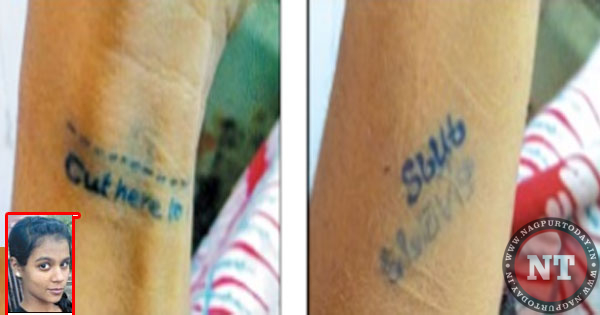 NAGPUR: Falling prey to dangerous online games and challenges, a teenage girl committed suicide by hanging in her house at Narendra Nagar Tuesday late evening. Around 7.30 pm, Manasi Ashok Jonwal(17) was found hanging from the ceiling fan with a 'dupatta' in the tower room of her house at Plot No. 9, Saikrupa Society, Narendra Nagar.
Manasi's father Ashok Kumar Jonwal, an ex-Indian Air Force Sergeant, is Director of Pacific Herbs Agro Farms and supplier of all types of medicinal and aromatic herbs, planting material and seeds.
Only child of her parents, Manasi had scored about 75 per cent marks in the HSSC examination. As Manasi was not aware about the centralised admission process and did not get the college of her choice, she opted to take one year gap.Often,she used to stay at home playing with kittens.
Most of the times, her parents had sent heir daughter playing games on smart phone. Persons close to Jonwal family told ' sources that Manasi had written on her hand "Cut here to Exit" though she took the extreme step by hanging herself. They believe that she might be engrossed in playing deadly online games like Blue Whale Challenge and Momo Challenge accepting dangerous tasks and ended her life. When contacted, Beltarodi Police informed no suicide note was found in her house.
After the post-mortem, the body was handed over to her family members. The last rites were performed on Wednesday. On the basis of the information given by her father Ashok Kumar Jonwal (58), police registered a case under Section 174 of Code of Criminal Procedure and started the probe.