Nagpur: A mother exists in every woman which is called maternal instincts. It is this instinct which urges women to reach out to children, help them and take care of them.
Ladies Circle India is one such non-profit NGO which is organizing a Mega event "Grand Carnival" on December 23, 2016. This event is organized as a fundraising is a part of Global organization; Ladies Circle International. They are organizing this Mega event called "Grand Carnival" where there will Sumptuous Food Stalls, Live Music Band, Huge variety of Kids Shopping, Educational stalls, Trickster and lots and lots of Games and Rides.
The event will be held at C.P Club Woods on the December 23, 2016 from 3 pm to 10 pm. There is something in it for everybody right from children of all age groups to ladies and men.
The members of Ladies Circle India are Young women who are wives of Round Table India members, an organization also associated in doing Social Service. Ladies Circle India is present in 55 cities across India with more than 1500 members.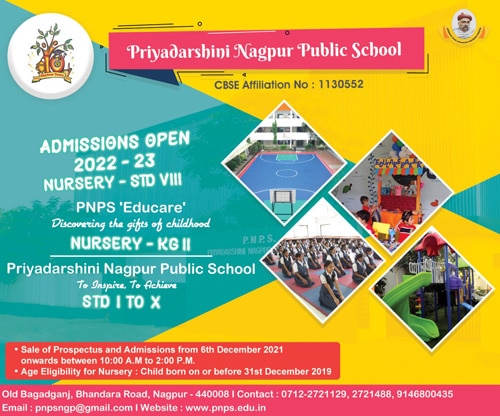 Ladies Circle India's Projects focus on Educating underprivileged children with proper schooling facilities and supporting Livelihood of Destitute Women by Empowering them with education and Vocational support. Our Motto is "Educate to Enlighten" hence we build schools and class rooms infrastructure for children at places where it is most required. We along with Round Table India , have spent Rs 150 crores + in various school projects all over India in the last 8 years, and have built more than 4621 classrooms that have impacted more than 5 Million children. We are a zero overhead organization (we pay our own administrative costs) and every Rupee raised via fundraisers and donations goes completely towards our Charity Projects.
Nagpur Ladies Circle India is the Nagpur Chapter of LC India. Some of the Milestones, we have achieved in the recent past:
• Saraswati Shishu Mandir: A school building wherein we have constructed 4 classrooms for Primary children jointly with NART180.
• NLC50 along with NART180 inaugurated Computer Lab at Utkarsh Vidhya Mandir, Khapri, recently by the hands of actor Vivek Oberoi and Cricketer Prashant Vaidya.
• We have constructed Toilet Blocks at Jeevan Shikshan Vidhyalaya and Mecosabagh School.