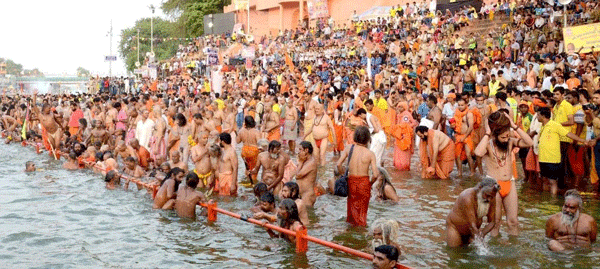 Amid tight security, the 55-day long Kumbh Mela commenced with the Shahi Snan of Akharas at Prayagraj in Uttar Pradesh on Tuesday.
Security measures have been heightened in Prayagraj and surrounding areas for the auspicious occasion.
Besides saints and seers, foreign tourists have also started coming to attend the event.
The Kumbh Mela is the largest human congregation in the world, with over 130 million pilgrims expected to participate in the festival with the belief that taking a dip in the holy water of Ganges River will pave the way for their salvation and would rid them of their sins.