Opportunity to attend an Overseas Education Fair for higher studies
More than 20 Universities from 6 Countries under one roof by Krishna Consultants
For programmes at Bachelors and Masters level for Sept 2014 & Jan 2015 intake
Nagpur News:  Krishna Consultants offers a golden opportunity to attend an Overseas Education Fair for higher studies. They welcome all students desirous of studying abroad to come, meet, interact and apply for admissions to more than twenty Universities from 6 Countries under one roof at Seminar Hall on Sunday, June 8, 2014 from 10.30 am to 5.30 pm. Various colleges offering graduation as well as post-graduation level courses for the intake scheduled in September 2014 and January 2015 intake.The delegates participating in the education Fair are from various Universities from USA, Canada, UK, Australia, Singapore and Ireland.
Ways in which the students will be benefited: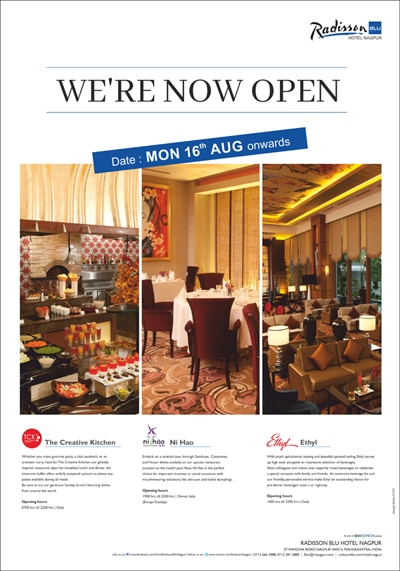 The organizers informed Nagpur Today that the representatives of the universities will give presentations and share detailed information about the various undergraduate and postgraduate courses available in their respective Institutions. They added that separate counselling desks for each university will be arranged to facilitate individual counselling and query solving by the delegates. These desks will help the participants to get detailed information on study option available at Bachelor's and Master's level in various countries. Information on various exams needed to appear for higher studies overseas i.e. on GRE, SAT, IELTS and TOEFL will be given. Students will also be provided with details about the coaching available at Krishna Consultants for GRE, SAT, IELTS & TOEFL. The organizers will also provide guidance for Education loans from bank and Visa procedures.
Special privileges offered to students are:
•        Free Entry
•        No Service charges for admissions.
•        Free US Application process (Application Fees and Courier charges apply)
•        Apply & save up to Rs. 96,000 on application fees*.
•        Free Profile evaluation with US University names for students having GRE scores.
•        Scholarships for eligible students.
•        First hand information & guidance by the University Representatives.
*The organisers have said that conditions apply.
Students are also requested to ensure prior registration to avoid disappointment. Please bring 3 sets of academic documents along with you.