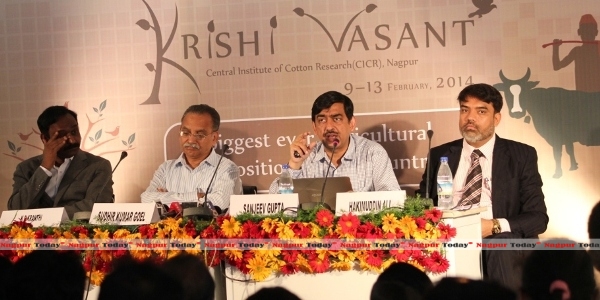 To celebrate the farmers great contribution in nations economy, Krishi Vasant, 2014 is being organized as a large congregation of farmers and other stake holders from the entire country.Millions of farmers and others will be reaching out  at district /block level through web cast  of the event in regional languages.
The majestic  national level agriculture exhibition is being hosted by the city based Central Institute for Cotton Research (CICR) at its campus on Wardha road.  The expo is organized from February  9 to February 13. The event also coincides with centenary celebrations of former Maharashtra Chief Minister  late Vasant Rao Naik, who steered the agriculture development in Maharashtra during the Green Revolution era.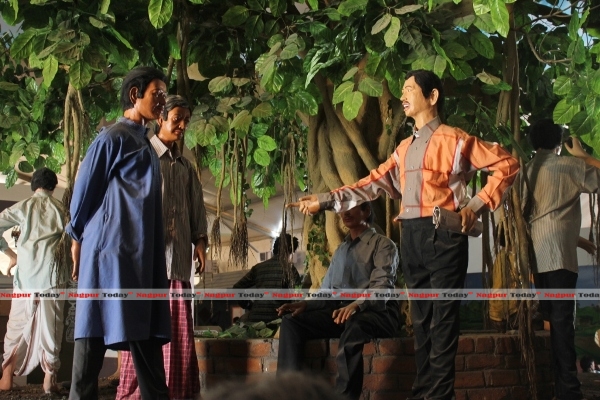 About three lakh visitors, mostly farmers, Agri-professionals, horticulturists, floriculturists, poultry farm operators are expected to visit the expo for which massive arrangements have been put in place by the Government administration. A live interaction has been planned to focus on the involvement of youth  and women in farming. Similarly, farmers would also get to witness over hundred cropping techniques of food grains, cereals, vegetables, fodder etc.
The four day event highlights will be display of and direct access to the latest technologies and government initiatives. Theme specific conference, seminars and interaction with farmers, buyer, seller meets, success stories of farmers, international delegations, cultural events and skit shows.
President of India Pranab Mukherjee will grace the inauguration function on February 9.