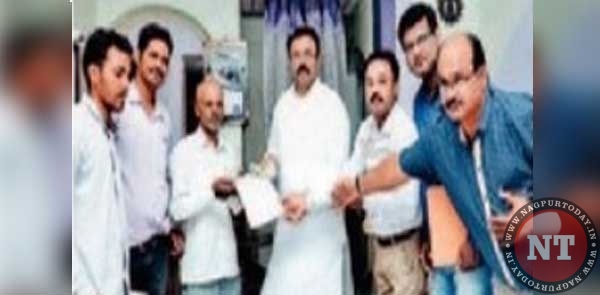 Nagpur: Haldiram's Foods has come forward to compensate for the loss of life at its property Krazy Castle Aqua and Amusement Park. The company has given a monetary compensation of Rs 6 lakh to the parents of deceased Sagar Gangadhar Sahastrbuddhe who lost his life at Krazy Castle in a tragic incident on May 20.
The cheque of Rs 5 lakh and Rs 1 lakh in cash were handed over to Gangadhar Sahastrabuddhe recently at the hands of North Nagpur MLA Dr Milind Mane at the former's residence. Director of the company, Shriniwas Rao said company has taken an insurance of 1 crore from The New India Insurance Company as a part of its CSR activities.
The New India Insurance Company would take appropriate measures to fulfill its obligation, he assured. On this occasion Roshan Sahastrabuddhe, uncle Panchtilan and rep-resentatives of the insur-ance company Sunil Jam and Manoj Gupta were also present.