Koregaom-Bhima incident: Milind Ekbote at Shirkapur police station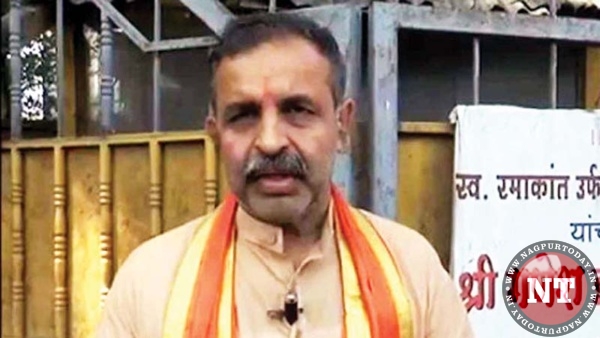 Pune: Hindu Ekta Andolan Chief, Dharmaveer Chatrapati Sambhaji Maharaj Smruti Samiti Chief and ex- Municipal Corporator, Milind Ekbote, who is accused of instigating the violence against Dalits at Bhima-Koregaon, near Pune in January, presented himself in Shirkapur police station today. Shirkapur police are investigating against him.
After the Supreme Court granted a interim- bail to Milind Ekbote he had sent four letters to rural police to inform them that he is ready for the inquiry. The rural police had not responded nor did they call him for inquiry, informed Mahin Pradhan the advocate of Milind Ekbote. The rural polioce have registered an offence against Milind Ekbote in the January Bhim Koregaon violence.
Earlier the District court had rejected anticipatory bail application and so Ekbote had knocked the Supreme Court's door. Supreme Court granted interin-bail on 7 Feb and the hearing was held on 20 Feb. Supreme court has kept the final hearing in this case on 4 March Tuesday. Till the interim bail has been granted.
In the meanwhile Milind Ekbote himself presented himself in the Shirkapur police station.