'Kochadaiiyaan' trailer confuses audience; animated Rajnikanth turns down their hopes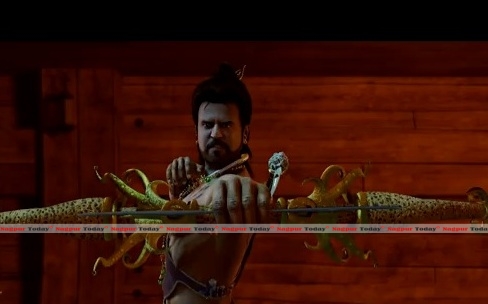 After a long wait for their superstar Rajnikanth to make a glimpse onscreen to assure them of his next outing, the audience were let down by the trailer of Kochadaiiyaan. The movie was much hyped before their first looks hit the tube but as the viewers eagerly clicked on to get the first glimpse of their favourite hero, they ended up seeing the animated characters that looked like Rajnikanth and Deepika Padukone.
The audience is confused after watching this video as they still could not get whether its an animated movie or will they get to see Rajnikanth in original?
If the makers are touting 'Kochadaiiyaan' as a Rajinikanth film, shouldn't it have the actor acting in it? What we got to see on the trailer was an animation figure who looked mildly like Rajini doing sword fight in a very graphic battleground where everything looks seemingly digital and far from reality. And don't even get me started on how they have made Deepika Padukone and Shobana look in the film. Both actresses, known to be conventional Indian beauties, look like video game characters in the trailer. Even Kangana's leap of faith cum somersault jump from a high rise in 'Krissh 3' looked more believable than this.
So will this film finally burst the huge bubble around the enigma called Rajinikanth? Or is the 3D animation feature a clever ploy to hide the limitations of an aging superstar?
Watch it here.
Trailer
Teaser