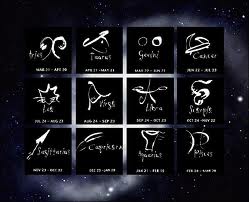 Nagpur Today : Feeling tensed, Getting Confused, Want to know what this week holds for you? Check out the astro predictions for both, your personal and professional life, as per your Zodiac sign. It will help you plan the days ahead.

Aries: This is a useful week. You will be able to start off early. Family members will be supportive yet a bit extravagant. Minor arguments in the mid-week will be straightened out with the advice of the elder family members or parents. Many of you will be relieved to realize that this weekend of rest has dawned again. You will be grateful for the opportunity to draw a deep breath. Your lucky numbers for the week are 1 and 8 and winning colors are blues and green.
Taurus: This is a submissive week. You will have to attend to mundane jobs at home. You have been honestly trying to struggle to fulfil your side of commitments you made to other people. Face facts and reduce your responsibilities. The second half of the week is much relieving to some of you. You will be busy and you will really enjoy constant activity at your work of place. Your lucky numbers for the week are 4 and 9 and winning colors for the week are Mauve and Reddish Brown.
Gemini: This is a peaceful week for you. You are likely to be adopting a much more serious attitude to your emotions and also to creative work. The influence of an elder person or parents can benefit you, as you are likely to be able to gain from their experience. You must listen to what they have to say. Your positive traits will be on display in the second half of the week. Your lucky numbers for the week are 4 and 8 and winning colors are green and silver.
Cancer: A useful week for you. Sum up your achievement in business or studies the last one or two weeks then you will be able to decide where you intend to go from here. Do not get lethargic at any point as this is the week to work hard and get product at last. During mid-week do not neglect your obligations to your loved ones. Children may need attention and guidance of you more than ever now. The weekend is good for creative work. Your lucky numbers are 1, 3 and 4 and winning colours are violet and golden.
Leo: This is a usual week. It is likely that you will be in a mood for waiting for others to make the next move. However, the early days of the week are good for forcing the pace in any direction. Some of you may feel neglected or ignored by their loved ones or family members. But you must realize that others are
struggling with their consciences and their own problems and perhaps do not have sufficient time to give you. That will change by the weekend. Your lucky numbers for the week are 5 and 3 and winning colors are pink and magenta.
Virgo: This is an upright week. Reading and studying will prove valuable to your professional interests. Do not let mundane thoughts delay your imaginative powers. During midweek associates and co-workers will be ready to accept some of your more advanced views on career matters. Colleagues let you in on a professional secret. Domestic front will be all right. Your lucky numbers are 3 and 6 and winning colors are raspberry and grapefruit.
Libra: In every aspect this is a benefic week. Children help you complete household jobs. Travel related activities well bring pleasure as well as monetary benefits. All speculative investments need to be made carefully and with proper guidance. Your charms and personality will help you make few new friends. Favourable colors and maroon and golden and numbers are 4 and 8.

Scorpio: Romantic week but be careful about money. Romance comes your way as friendship turns deeper. Financial position improves as unexpected funds flow in. Be cautious while investing and avoid dabbling in any kind of speculation. Divine knowledge for those seeking spiritual gains. Real-estate investment will be profitable. Your favorable colors are silver and white and number is 2 and 4.
Sagittarius: This is a fluctuating week. New ventures should be held aside at present. Strange things may go on at the work during the early days of the week. Get clearance from superiors before embarking on a new project. Devote more time and attention to those who can fully appreciate your genuine enthusiasm, unconditional love and optimism. You will be at your most artistic in the weekend. Your lucky numbers are 4and 2 and winning colors are lavender and marigold.
Capricorn: This is a hard working week for some of you. Perseverance and tenacity when dealing with creative or artistic jobs is likely to be rewarded. You should be able to make good progress with anything that gives you an outlet for your natural talents. Influential people will be impressed by your imaginative qualities. Be practical and realistic otherwise. Look closely at situations not only for information but also for useful tips. Your lucky numbers are 4 and 6and winning colors are electric blue and yellow.
Aquarius: This is a cautious week. The early days of the week suggests you to turn your attention to the financial area of life. Failure to do so could find you poorer as an extravagant mood in the midweek is likely to ravage your budget. In order to offset this, face up to a few salient facts balance your budget and you will avoid the strong temptation to splash out when you can ill afford to. Your lucky numbers for the week are 1 and 7 and winning colors are Amber and royal blues.
Pisces: This is a moderate week. Do not break the routine at your work place and you will finish the assignments in good time. Information is reliable only when it comes straight from your superiors. Family members will be supportive throughout, but children or other youngsters in the family may cause some concern over their freedom. You could too easily miss important detail on your own about them. Mix business with pleasure in the weekend. Your lucky numbers are 1 and 9 and winning colors are apricot and sapphire. Your lucky days this week are Tuesday and Wednesday.