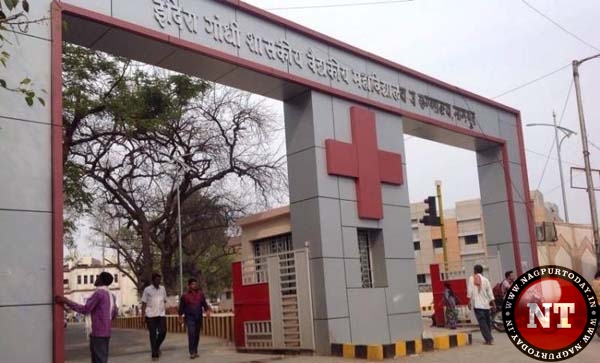 Nagpur: A relative of a 6-year old girl patient went on rampage and vandalised Mayo Hospital over death of his niece on Monday. The accused also attacked and injured a security guard with a knife and manhandled doctors.
According to police, the 6-year old girl Alina Khan was admitted to the Mayo Hospital two days ago as she suffered from muscle weakness. The girl was kept in Paediatric Intensive Care Unit (PICU) as she was diagnosed with a rare disease. Dr Leena Dhande was treating her. The doctors had appraised the relatives about the severity of the disease and how critical Alina was. On Monday morning, health of Alina deteriorated and died later. Soon after Alina's death her maternal uncle Salman Shahid Khan (21), resident of Sindhiban, Tajbagh, turned violent and started vandalising the hospital by smashing class and other material. Sensing the aggression of the accused relative, the security guard Prabhudas Bharat Rathod, native of Yavatmal district, rushed to the spot and tried to prevail upon the accused Salman. But he whipped out a knife and attacked Rathod. The accused also manhandled doctors. As the situation threatened to snowball into a major fracas, other security guards gathered at the spot and managed to overpower the rampaging Salman. He was later handed over to Tehsil police.
ASI Sanjay Dubey booked the accused under Sections 353, 333, 427 of the IPC read with Section 135 of Mumbai Police Act and Sections 3, 4 of Maharashtra Medicare Service Persons and Medicare Service Institutions (Prevention of Violence and Damage or Loss to Property) Act, 2010 and placed him under arrest.