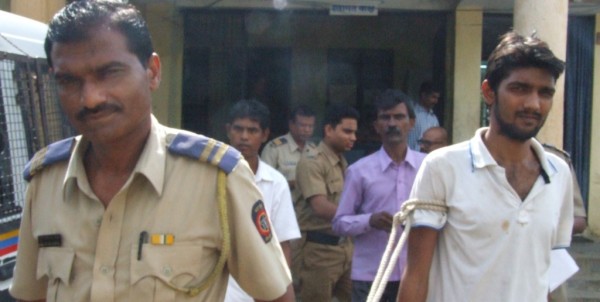 A murder accused along with an engineering student, abducted and battered two students of Std XI and demanded ransom of Rs1.5 lakh from their parents to collect money for his bail. Description from the boys and timely action by a parent helped cops in nabbing the kidnapper duo within 24 hours.
Police said, Lalit Thakre, 22, and accused in Ajni murder case, abducted Samyak Bankarand his friend Vikrant Niwalkar, both 17 and hailing from Chandrapur, on Wednesday night. Both boys were staying at Gayatri Hostel in Nandanvan Area.
Thakre thrashed the boys and forced them to drink liquor while they were locked in a room for the whole night. After the parents assured of paying Thakre the ransom money demanded, he set the boys free.
Thakre took help of Samyak's school friend, Siddharth (name changed), and a first-year engineering student, in the abduction. Nandanvan police have also rounded up Siddharth, 17, a builder's son, and have sent him to a remand home.
Around 11pm on the night the boys were abducted, Thakre called Samyak's father Aniruddha and demanded a Rs. 1 lakh ransom. He told Samayak