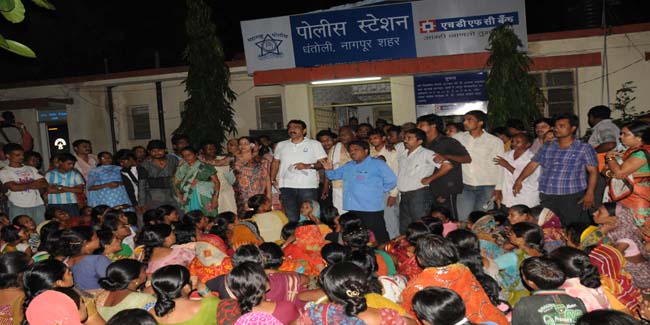 Nagpur News: The Spanco Nagpur Discom Limited (SNDL), the robber and tormentor of Nagpur citizens by way of faulty meters which race as if to compete with a horse, the nightmarish amounts of power bills, forcible change of meters, and absolutely no response to complaints of consumers even to a 75-year old cancer patient, has left citizens with killing anguish.
The Bharatiya Janata Party (BJP), after sensing the volcanic anger of the consumers, has decided to hold a "Dharna" protest in front of Spanco's Tulsibagh-based office on Thursday at 3 pm. The "Dharna" protest would be organized under the leadership of BJP's State unit President Devendra Fadnavis. The party MLAs Krishna Khopde, who is also President of City Unit of BJP, Vikas Kumbhare, Sudhakar Deshmikh, Mayor Anil Sole, would be prominently present at the "dharna" protest.
The City Unit General Secretary and Corporator Sandeep Joshi, Prabhakar Yewale, Sudhakar Kohale, Pramod Pendke, and other party leaders have appealed the Spanco-hit consumers in large numbers in order to kick out the Spanco and save the consumers from harassment at the "shocking" hands of SNDL.