Nagpur: NMC's inaction in upholding the Public Utility Land near Gittikhadan Square in Mauja Boregaon, has landed it in the list of encroached government land with several others in the line. A playground in the area, has landed in a debate of ownership and the NMC administration seems to be losing the land like its other properties.
Half of the land has been encroached by slum and the other half is being claimed by the previous owner, leaving sports enthusiasts of the area with no place to play.
Congress Corporator, Harish Gwalvanshi informed Nagpur Today that a layout owned by Shyamsundar Mundada was approved by NMC's Town Planning Department in August 2005. The land measured 20-21 acres, under which several plots and layouts were sanctioned. Merging small pieces of land, a ground measuring 12800 metre square was approved for a playground. However, putting a light to NMC's concern about its properties, it has been revealed that the land, until now, has not been occupied by NMC by fulfilling its official paper work.

Considering the neglect of NMC, previous owner has again claimed ownership on the land and even flagged is ownership nameplate. "There was an ongoing debate in Mundada family on possession of the land which was, however, resolved in 2004-5", informed Gwalvanshi . "Friends Sporting Club', a registered sports club of Nagpur had been conducting practice sessions on the playground for past several years. Cricket matches like Ranji trials, Under-19 matches and Dinshaw's Gold Cup have been organised on the ground", he added.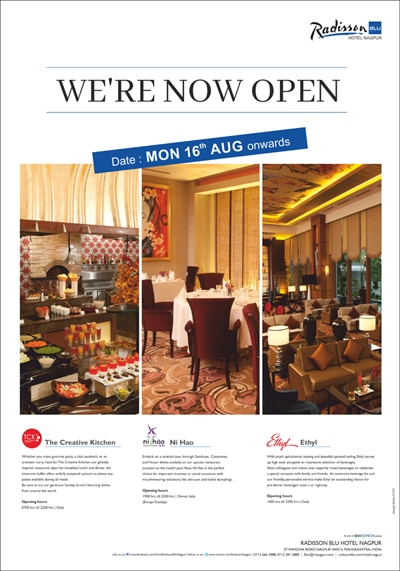 Gwalvanshi has also claimed that due to the neglect of NMC officials, slum 'adores' the playground. The same, in turn, decreased playing space on the ground. Notably, a few months back, the land was also inspected by present Municipal Commissioner Ashwin Mudgal under 'SRA' Survey. After the inspection, Mudgal had directed for relocation of the slum and demolition of the encroachment. On the other hand, the Town Planning Department claims that as the land has not been handed over to NMC by the owner officially, it is unable to take any steps in the direction.

'Friends Sporting Club' has already written to the officials requesting to save the playground, NMC remains inactive. The club is demanding to save as well as improve the ground to contribute in promotion of sports activities held there. The club has also suggested that the NMC must take ownership of the land and establish boundary over the owned area to avoid further encroachments. The club has also stated that if the land is allotted to them in the future, they can conduct several sports promotion activities with all the facilities. They have also claimed that it will not only encourage physical and sports activities but also train potential and talented players.