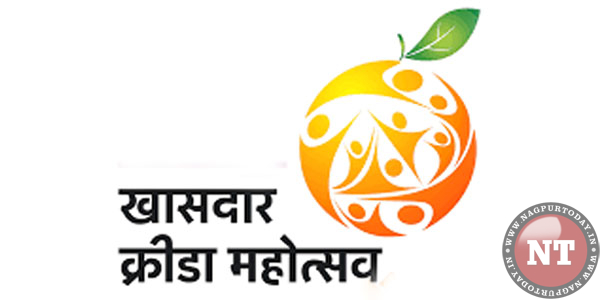 Nagpur: The Kho-Kho contest as part of the second edition of Khasdar Krida Mahotsav will be organised from January 18 to 23, 2019, at New English High School ground in Congress Nagar. Khasdar Krida Mahotsav, the brain child of Nagpur MP and Union Minister Nitin Gadkari, will be organised in city from January 12 to 27, 2019.
The Kho-Kho contest will see teams of boys and girls from Nagpur, Katol, Ramtek and other towns of district. This information was shared with media persons by the Convener Sandee Joshi at a press conference held at SJAN Sports Press Club on Wednesday. In the senior groups, 18 teams of boys and girls will take part while in junior group, 16 teams will participate. The winner in the senior group will receive Rs 15,000 in cash award and the runner up Rs 11,000 cash. The third place will fetch award of Rs 7,000 cash. In the jnior group, the winner will get Rs 7000 in cash, runner up Rs 5000 and the third place winner will receive award of Rs 3,500. Individual prizes such as Best Player and Best Raider will also be awarded.
Cyclothon:
Similarly, the sporting event cyclothon will be organised on January 13 as part of Khasdar Krida Mahotsav. The race which will be flagged of from Deekshabhoomi Square comprises three categories. Including Open,U-18 and U14. Around 3,000-4,000 participants are expected take part in the event. The race is supported by Sports Buds, Maharashtra State Secondary and Higher Secondary Physical Education Teachers Association.
The registration offices for the race are as follows: Vivekanand Nagar Hall, Aai Foundation Office, Keshav Dwar, Reshimbag; Mangalam Building Ground Floor, Model Mills Chowk; Ginger Mall, Jaripatka; Girnar Bank, Subhash Putla, Lakadganj; RMS Colony, Near Jwala Mata Mandir, Pension Nagar; Glocal Square, Abhyankar Road, Opp Haldirams, Sitabuldi and Purti Super Bazaar, Aath Rasta Chowk. An entry fee of Rs 50 will have to be paid by interested participants. All the participants will be provided T-shirts. For registration, Aadhaar card and birth certificate are necessary.
In the open category, men will compete in 21 kms race while women in 11 kms. Similarly, boys in U-18 and U-14 category will compete in 11 kms and 8 kms respectively while girls will compete in 8 kms and 5 kms respectively. A fun cycle race of 3 kms has also been organised. The total prize money for the race is Rs 182,000.
Basketball from Jan 13
The Khasdar basketball championship will be organised from January 13. The championship will be organised for senior men and women and U-16 boys and girls. Nutan Bharat Yuvak Sangh (NBYS), Bajaj Nagar will play host to boys and girls from January 13-18 while Gurudeo Nagar Krida Mandal (GKM), Gadikhana will play host to senior men and women from January 20-25.
Around 3,000-4,000 participants are expected.Thetournament will be a leaguecum-knock-out affair. The champion team in each category will receive cash prize of Rs 31,000 while runners-up and second runners-up team will receive cash prize of Rs 21,000 and Rs 11,000 respectively.