Girls from Nagpur Amatuer Sports Association and boys from Pande Layout Sports Club recorded wins over their respective rivals in the Khasdar Krida Mahotsav basketball tournament on Friday evening.
Preeti Sathawane scored 12 points while Madhuri Pohankar added eight as NASA gor the better of NESA 23-2 in a one-sided battle. Barring second quarter, NESA girls drew blank in all three quarters as NASA continued their dominance.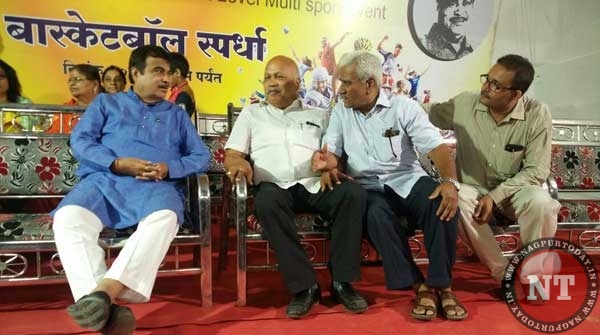 The quarter wise score was 9-0, 12-2, 8-0, 4-0. In boys section, PLSC defeated Centre Point School 16-8inan easy battle. Shalva Pathak (8)and Vedant Parvat (4) were the main scorers forPLSC.For CPS,Palash Chandnai scored maximum six points . The quarter wise score was 4-0, 6-2, 6-2, 0-4.
In another match. Hanuman Krida Mandal rode on Parth Borkute's (22) excellent play to beat Gundeawar 35-14. For Gundewar, Anthariksh Dunile scored eight points. The quarter wise score was 16-6, 4-1, 2-4, 13-3. In another match, Pawan bhoomi Krida Mandal beat beat ESKM28-17.