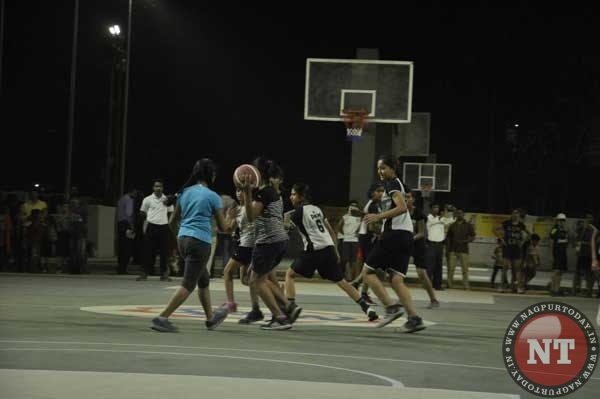 The eight-day basketball championship of Khasdar Krida Mahotsav for Sub-Junior boys and girls was ianugurated by the hands of Sr counsel Subodh Dharmashikari at the NBYS courts in Bajaj Nagar.
On the occasion, Adv Uday Dable, convener of Khasdar Krida Mahotsav Sandip Joshi, Ramesh Bakshi, Gopal Bohore, Sanjay Bhende, Bhavesh Kuchanwar were present.
In the sub junior basketball event. Total of 28 teams are participating and around 66 matches are scheduled to be played in the eight-day meet.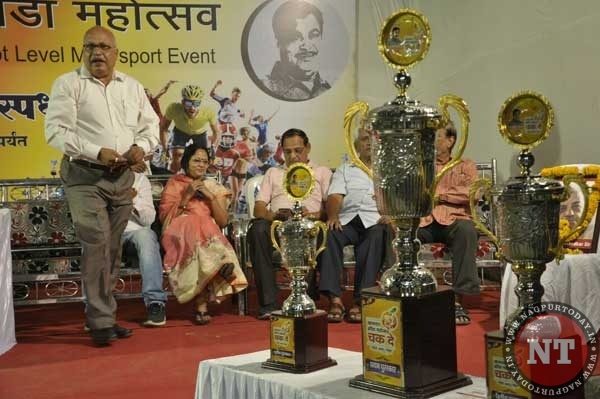 Results
Girls: DKM-A (Samiksha Chandak 15, Avni Bhatia 10) bt NYSS (Alisha Laban 2) 48-2 (13-2, 13-0, 16-0, 2-0);
SNG (Shomira Bidaye 19, Swati Wankhade 11) SKS (Suryashree Dhondarkar 7) 52-13 (16-5, 7-0, 13-8, 16-0)
NASA (Priti Sathavane 11, Niyati 8) NBYS(Aditi Narsingkar 6) 30-18 (1-6, 11-1, 9-2, 9-9)
Boys: UBA-A (Swaroop Jichkar 12, Parth Thakur 5) bt Achievers (Dhyandeep Kende 4) 30-6 (17-4, 11-2, 2-0, 0-0)
PBG (Faizan ansari 8, vedant Singh 8) bt Achievers (arnav revatkar 2) 29-2 (12-0, 2-0, 8-2, 7-0);