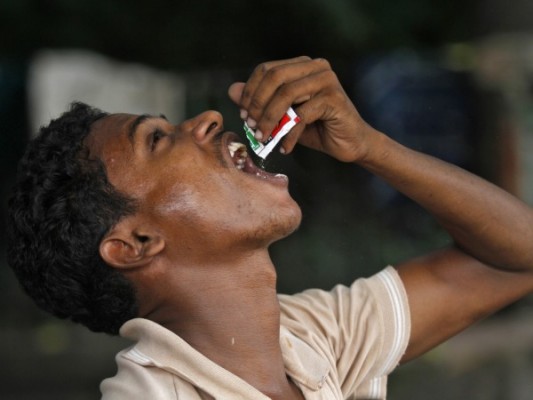 Nagpur News: Not only the youth, but schoolchildren in Nagpur are also getting increasingly addicted to tobacco- laden Kharra being illegally sold in pan- stalls in the city. Tapris and stalls are selling the substance unrestricted, despite the State government having imposed heave restrictions on Gutka and tobacco products.
Students possibly have access to the substance from the stalls that sell it near their school campus. While Gutka has been banned outright by the State government, Kharra seems to have replaced it as the new favourite among young addicts in the city. Stall owners, who would earlier mix the substance by hand, have now brought in new devices and equipment to faster and more mixing, thanks to the spurt in demand. Such new machinery at the stalls is seen as further encouragement by the young addicts. Though the administration has been declaring to ban these machines as well, nothing has been done so far, while the adverse impact of the addiction on the health of children is already evident in the city.
According to an NMC (Nagpur Municipal Corporation) Medical Officer, the substance being mixed and sold as "Kharra" in stalls across the city is also a form of Gutka. School children addicted to it are suffering from dizziness and frequent vomiting. Addicts are in the danger of a certain form of ulcer as well, as well as to swelling of the stomach and intestines. Regular consumption can ultimately lead to oral cancer and heart attacks.
A point to note that neither NMC, the district administration nor individuals school administrations have taken any concrete steps to keep schoolchildren away from these stalls, even as more and more such stalls are mushrooming around school areas. While these stalls cater to teachers and staff members as well, it is the young student who gets allured and addicted, with nothing being done to dissuade him/ her.