Nagpur: Most of you must have seen the concrete structures alongside metro rail projects while passing through Wardha road near airport. Those are actually the metro stations nearing its completion. Towards the end of November the three metro stations in this stretch would be completed. Mahametro Managing Director Brijesh Dixit gave this information saying that the basic structure of these stations is complete and the work on interiors is underway.
Mahametro managing director Brijesh Dixit had taken media on a visit to the three stations at Khapri, New Airport and Airport South on Wednesday. He said another visit would be arranged on December 5 and the stations will be completely ready by then.
Khapri airport's Victorian architecture is based on Bandra suburban station in Mumbai. It will have red roof with terracotta tiles, white-coloured steel trusses and a clock tower. The station will have commercial space of about 15,000 square feet, which will house shops and restaurants. A large number of paintings and sculptures will adorn the interiors of the station. The artworks will reflect the heritage and culture of Nagpur, Vidarbha, Maharashtra and India.
Mahesh Kumar, director (project) of Mahametro, told the media, "In order to connect Khapri with Wardha Road, Mahametro is building a subway under the main railway line. Permission has been sought from Central Railway for this purpose. The station will have parking space for 30 cars and 100 two-wheelers. The Metro station will be integrated with Khapri railway station."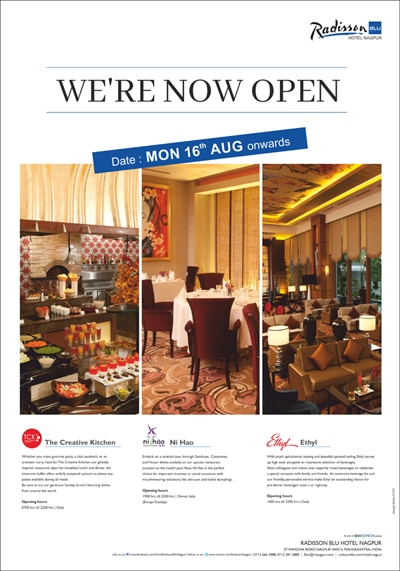 The New Airport station is being built in Indo-Saracenic style fused with Buddhist architecture. It will have a dome having a diameter of 13.4 metre. An eight-foot high statue of Buddha will be placed under the dome.
Kumar said Mahametro had a land along Wardha Road, which would be developed as a parking lot for New Airport station users. "This station will also be connected to Wardha Road by a short road," he added.
The Airport South station is being built on green theme. It will have a steel sheet roof. The upper floor will be a hall where convention, weddings, etc can be held. The station will have lot of glass walls. The station was not in the detailed project project (DPR) but Mahametro decided to construct because it is along Wardha Road.