Nagpur: Spelling more trouble to the scam ridden former state deputy chief minister Ajit Pawar, the Nagpur bench of Bombay High Court has trashed his appeal to drop his name from the ACB probe into the alleged scam into various irrigation projects. On the similar side, the court has also pulled up the anti-corruption bureau's (ACB) probing the case over its failure to complete the enquiry. The court has granted it last chance to complete formalities within four weeks. The court also refused former state deputy chief minister Ajit Pawar's plea to delete his name as from the case.
A division bench comprising justice Bhushan Dharmadhikari and Swapna Joshi has asked ACB to inform about enquiry status. The ACB director-general was told to file a detailed affidavit personally and not through subordinates. Petitioner Atul Jagtap was granted liberty to lodge a police complaint against the accused persons at the concerned police stations.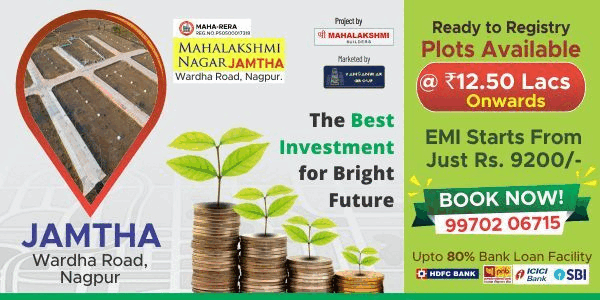 The projects include Jigaon in Buldhana, Lower Pedhi in Amravati, Raigad Barrage near Chandur Railway and Waghadi in Yavatmal.
The stringent directives came while hearing Jagtap's PIL through counsel Shridhar Purohit alleging that in all these projects the contracts were awarded to Bajoriya Construction Company headed by ex-MLC Sandeep Bajoriya from Yavatmal. The petition alleged that Bajoriya got the contracts at the behest of Pawar who headed the irrigation department during the Congress-NCP regime.
Earlier, ACB's deputy superintendent Sopan Bhaik filed an affidavit regarding the Jigaon project stating that the enquiry was still in progress and appropriate action would be taken on completion.
Purohit then pointed out that the ACB was handed over the enquiry in the Rs70,000 crore irrigation scam PIL in 2014. However, it failed to come out with any concrete findings even after three years.
Till date, it has failed to submit anything on record while always citing "enquiry in progress". Purohit also revealed that the ACB was conducting an enquiry into only two projects of Jigaon and Lower Pedhi while the other two projects were being ignored.
After ACB admitted that inter-departmental probe was being ordered in Raigad Barrage and Waghadi, the court got furious and directed it to probe the alleged irregularities in these projects too.
In the last hearing, Pawar also filed an application through senior counsel Mohan Bhangde and Shyam Dewani for the deletion of his name contending that he had no role to play in the affair and there were no specific allegations against him.
On Wednesday, his counsel again requested for a reprieve contending that there were no direct allegations against him.
The petitioner strongly objected to it arguing that NCP stalwart has been named directly in his PIL. His counsel pointed out that Pawar's name was also mentioned by former advocate general Sunil Manohar in 2014 while declaring that ACB would conduct probe against him and former minister Sunil Tatkare.
The judges then flatly refused to grant any immediate relief while asking his counsels to wait. They stated that Pawar's contentions would be heard at length during the course of hearing.
ACB earlier informed that while conducting enquiry of the Jigaon project, they took detailed statements of VIDC officers and contractor. They also obtained details of tender process from advertisement to finalization.
After the initial scrutiny, it was decided to take opinion of expert committee comprising chief engineer, Special Project Irrigation Department, Amravati, SK Ghanekar, and managing director of Maharashtra Engineering Research Institute in Nashik RW Panse, to get an in-depth view of the case.