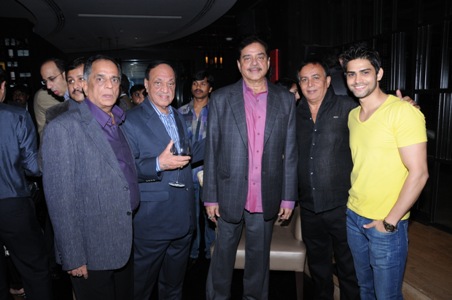 They say that actions speak louder than words and so it did as Shatrughan Sinha threw a party at a 5 start hotel for all the Doctors and staff of the Kokilaben hospital. This kind gesture was in the wake of the wholesome, attentive treatment that he received during his days at the hospital just a few months ago.  Short-gun was admitted to the hospital where he was superbly taking care of by the staff and this prompted the yesteryear's star to give some kind of thanksgiving to the staff.
When we reached the hotel we saw that the entire Sinha Family ie Shatrughan, wife Poonam, daughter Sonakshi and Son Luv were cordially welcoming the guests at the party. Along with the Doctors, Shatrughan invited his friends from the Industry also which made the event even more special as now it had at the glitz and glamour present.
The guest list included names like Anil Ambani and Wife Tina , Akshay Kumar, Kajol and mother Tanuja, The Bachchan family, Sanjay Dutt and wife Manyata, Mumbai Police Commissioner Satyapal Singh, Sohail Khan, Sajid Khan, David Dhawan, Vasu Bhagnani, Raja Murad with his wife and Industries most loved and successful PRO Raju Kariya also graced the occasion.
The party continued late night and the doctors also enjoyed the lovely party thrown by the start in honor of their services.