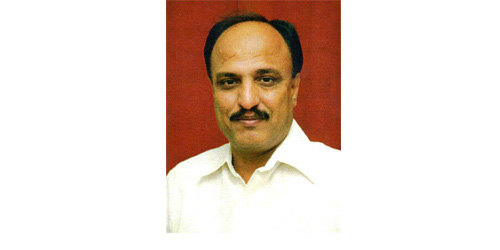 Nagpur News: The Nagpur Mayor Anil Sole has said that the Nagpur city is an important city in the country and has been included in the list of good living city. However, Nagpur environment is taking the brunt due to fast urbanization, growing number of industries, and enormous increase in all vehicles. The outcome of the rapidly polluting environment could be witnessed in the health of human beings, cattle, and flora and fauna, the Mayor lamented.
The Mayor, apprised of International Environment Day observed on June 5, has earnestly appealed citizens to initiate various measures to protect the environment from poisonous pollution which itself could inflict bad effect on the very citizens who pollute it by various irresponsible activities. The Mayor Anil Sole urged the citizens to observe the International Environment Day by organizing various programmes, debates in their offices, industries, educational institutions, cooperative societies, unions, cultural associations, sports associations, housing societies, flat schemes and other public places. These measures would certainly create massive awareness among citizens about importance of clean environment, the Mayor asserted.
"The best part of the measures is planting of thousands and thousands saplings in various places in Nagpur and protecting the grown up trees by nursing them carefully and regularly. The citizens should also take care of not dumping waste materials, garbage and other filthy stuff at public places. They should make their own arrangements to dispose of the garbage in a proper manner. The citizens should also deter other people to follow the way they dispose of garbage," the Mayor said.
"If we maintain our environment in its natural form it is beneficial to all human beings, cattle, and flora and fauna," the Mayor said.