Nagpur: The Congress MLA from Saoner Sunil Kedar on Tuesday exuded confidence that the party candidate in the Local Authorities' Constituency (MLC) from Bhandara-cum-Gondia Praful Agrawal will emerge victorious hands down. "The Congress leaders and workers are putting in hard work to ensure victory of Agrawal in the November 19, 2016 election," Kedar said.
He was speaking after Praful Agrawal filed his nomination papers as official Congress candidate for Bhandara-cum-Gondia Local Authorities' Constituency (MLC) election on Tuesday. Agrawal filed two sets of nomination papers at the office of Bhandara DEistrict Collector in the presence of top leaders including Deputy Leader of Opposition in Legislative Assembly Vijay Wadettiwar, Saoner MLA Sunil Kedar, former State Ministers Satish Chaturvedi, Dr Nitin Raut, Bandu Sawarbandhe, Bharat Bahekar, MLA Gopaldas Agrawal, ex-legislator Sevak Waghaye, Adv Anand Wanjari, Ramratanbapu Raut, Gondia Zilla Parishad President Ushatai Mendhe, Bhandara District Congress President Premsagar Ganvir and office-bearers of various local bodies and hundreds of party workers.
After the filing of nomination papers, a meeting was held in Om Sai Mangal Lawn in the presence to bigwig leaders. Speaking on the occasion, former legislator Sevak Waghaye said that victory of Praful Agrawal is a foregone conclusion as party leaders and workers of Bhandara-Gondia districts are working hard unitedly. MLA Gopaldas Agrawal said the Legislative Council election will give impetus to Congress party and the change the political direction in the district.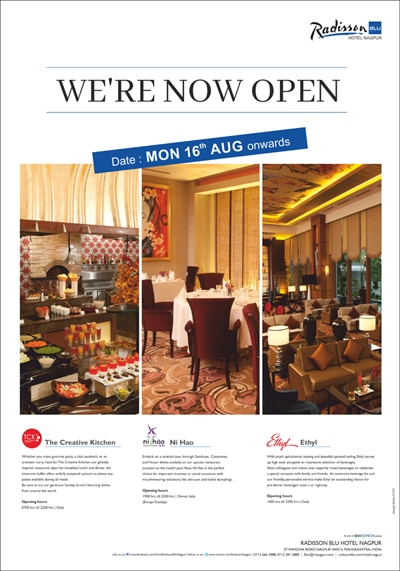 At the outset, Bhandara District Congress President Premsagar Ganvir made the introductory speech. Thanking all the leaders and workers for their cooperation, Praful Agrawal appealed them to work hard for his victory.
The biennial elections to the Maharashtra Legislative Council from 6 Local Authorities' Constituencies are scheduled to be held on November 19 for which process has already commenced. Bhandara-cum-Gondia Local Authorities' Constituency is one of the six constituencies the others being Yavatmal Local Authorities' Constituency, Jalgaon, Sangli-cum-Satara, Nanded and Pune Local Authorities Constituency. The elections are being held due to retirement of sitting members.
– Rajeev Ranjan Kushwaha (rajeev.nagpurtoday@gmail.com)