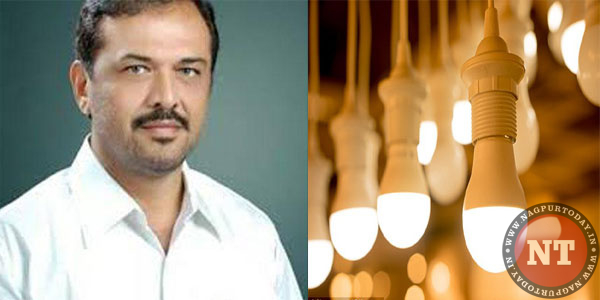 Nagpur: Congress MLA from Saoner on Tuesday raised the issue of massive irregularities in installation of LED bulbs under Khapa Nagar Parishad.
The Chief Minister Devendra Fadnavis, in written reply, informed the Assembly that LED bulbs were installed on street poles in Prabhag No. 2 of Khapa Nagar Parishad at the cost of Rs 14,23890 provided through 13th Finance Commission. An agreement in this regard was done with Varad Associates of Nagpur on April 17, 2017.
However, as the job was not done in accordance with the agreement, the Prabhag Councillor had lodged a complaint with District Collector. Acting on the complaint, an audit was done through Government Polytechnic.
The audit found that the firm used 3-4 mm clamps instead of 6 mm clamps. Subsequently, cost of clamps was reduced by 50 percent and the remaining bill was paid to the contractor. Further enquiry is going on. The Khapa Nagar Parishad has decided not to return deposit amount to the firm until the enquiry is over, Fadnavis said.