Sunil Kedar may contest from Ramtek seat according to a secret accord reached between two arch-rival families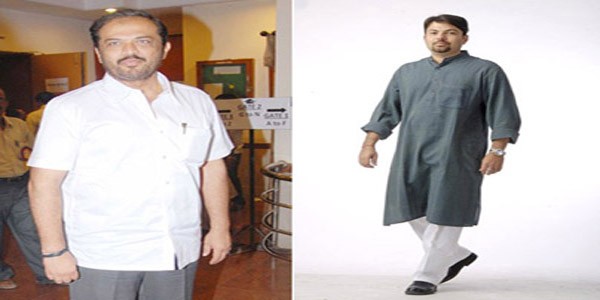 Nagpur News: The political scenario in the country in general and Nagpur in particular has started getting hot, not by the blistering summer, but in the backdrop of upcoming Lok Sabha as well as Assembly elections. As soon as hearing the knock of the general elections, many self-proclaimed leaders from various political parties, apart from the main senior leaders, crop up for a ticket to contest the polls. The number of turncoats too increase manifold for seeking tickets from their newly joined parties. The political parties, too, net the drifting important or sulking leaders for the advantage in the polls. Many senior leaders are sometimes denied tickets by their parties and these leaders then join the rival parties in the hope getting tickets.
According to reports, two rival families – Deshmukh-Kedar – have agreed to come under one roof and have vowed to make effort s for victory of each other. The news is spreading slowly and steadily and has become a topic of hot discussion among leaders of political parties.
According to Sunil Kedar supporters, the Deshmukh-Kedar families have prepared a strategy for betterment of their families by dumping the bitter relations between them and looking to the future fluid political situations. According to strategy, Sunil Kedar will not contest next elections from Saoner Assembly constituency. Instead, Aashish Deshmukh, who is now in BJP, will leave the party and join Congress. Congress will give him ticket to contest from Saoner, the strategy contemplates.
On the other hand, Sunil Kedar would contest Assembly poll from Ramtek instead of Subodh Mohite, who too, is hoping for Assembly ticket from Ramtek. However, Mohite has been assured of Maharashtra Council membership thus making way clear for Sunil Kedar's candidature from Ramtek constituency.
In the last elections, Aashish Deshmukh, suddenly contested the elections from Saoner without taking into confidence his die-hard supporters, some BJP leaders and other political parties and started campaigning against Sunil Kedar using bitter and abusive language. And "pouring a large amount of money" targeted almost 75 percent voters to his side. But at the time voting, 25 per cent voters, who were assuming Aashish Deshmukh a "minor" against formidable Sunil Kedar, who was certain to win the polls, voted against Aashis and nearly 8000 voters did not take candidature Aashish seriously otherwise Sunil Kedar would have been a simple Congress leader and not an MLA. Kedar cursed his narrow win to failure of his well-planned strategy and also felt the separation of Parshioni area from Saoner constituency was a major loss and caused his victory by a thin majority.
Kedar is also scary this time too the reason being if BJP fields Aashish Deshmukh or Nikhil Gadkari from Saoner constituency to which Kedar totally failed to carry out any significant developmental work during the past three years. And, Kedar feels, his die-hard supporters and the traditional voters would not hesitate to defeat Sunil Kedar and teach him a lesson. The panicky Sunil Kedar anticipating the humiliation has come forward by himself to reach an accord with his bitter rival Aasshis Deshmukh and leave the Saoner constituency to Aashis and fight the next Assembly election from Ramtek for which his supporters have promised full support to him. Another plus point for Kedar if he contests from Ramtek, the mine workers from Parshioni areas would vote him in large number apart from traditional Tehsil voters.
However, Congress supporters of Aashish Deshmukh  and Sunil Kedar from both constituencies are a confused lot as the so-called accord between them has not been made public  and are also in dilemma to which side they turn if accord comes true.
However, politics is a different ball game and situations turn contradictory with drop of a hat. The Assembly elections are still a year away. In between strategies and plans are made by various political parties and changes take place in strategies and plans. If the accord between both Deshmukh and Kedar bears fruits both the seats could go into Congress pockets thus putting Shiv Sena at a loss. As if now, Shiv Sena has won the Ramtek seat in Nagpur district. But as is said: Plans go haywire in wars. And the same is true in political battele.
"Save Oranges Campaign" at various places in Saoner Tehsil of Nagpur Distt
The Arvind Agriculture University is carrying out a two-day "Save Oranges Campaign" in Saoner Tehsil  from today (May 9). On Thursday, a meeting will be held at Telgaon, Nandagomukh, Saoner, and Kelvad and another meeting will be held on Friday at Khapa, Badegaon, Vakodi, Patansaongi. Through these meetings, farmers of these areas would be provided guidance on how to save oranges from different odds.
The prominent personalities who would guide the farmers include Ranjit Deshmukh,  Dr. Mukund Gaekwad, Chancellor of the Unversity, Dr Ashok Dhage, Vice-Chancellor of the University, Subhash Nallange, Adviser, Ramesh Fiske, Prof Ramesh Charde, Ajay Saraf, Weather Expert Prof B N Shinde and others.The temperatures in April-May reach to 35 degree Celsius to 45 degree Celsius or more. The heat starves leaves of orange trees of water. The situation comes to such a pass that the orange trees go completely dried causing a heavy loss to farmers. The Chancellor-Vice Chancellor duo of Arvind Agriculture University  has prepared a strategy to deal with such situations and accordingly go to orange fields of farmers and direct them to feed the field with mulching, calcium silicon and spraying pesticides. The aim of "Save Oranges Campaign" id to save the luscious oranges in the Nagpur district.
However, some political parties see a game plan behind the "Save Oranges Campaign."