Karnataka: Governor Invites BS Yeddyurappa to Form Government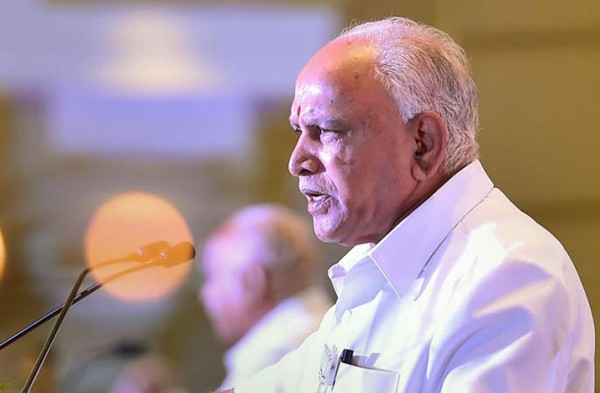 Banguluru: Karnataka Governor Vajubhai Vala has invited the BJP to form the next government. The partys prospective Chief Minister BS Yeddyurappa will take oath at 9 am tomorrow. The party has been given 15 days to prove majority in the house. The BJP has 105 lawmakers, including an Independent, in the 122-seat assembly and is 7 seats short of majority. Earlier this evening, the Governor met a delegation of the Congress and JD(S) leaders, who also staked claim to form government, claiming they have majority.
The letter from Rashtrapati Bhavan has been delivered to BS Yeddyurappa's house. "The moment that crores of Kannadigas are awaiting is here. Sri @BSYBJP will take oath as Chief Minister of Karnataka tomorrow morning at 9.00 AM at Raj Bhavan. The movement to build our Suvarna Karnataka has started," the Karnataka BJP tweeted.