Nagpur News.
Click to watch video

Kanhan Police Station, it appears, is hell bent on stealing headlines, of course for wrong reasons or say, for its sloppy style of functioning. After feeling the heat of boiling anger of relatives and citizens over non-recovery of body of a murdered man even after a month, a mother has revealed insensitive and lethargic investigation into her son's mysterious death. With this fresh revelation, the role of Kanhan PI Sunita Meshram in handling sensitive and suspicious death cases has raised many an eyebrow.
It may be recalled, on April 27, body of Arjun Waghmare (30), resident of Parshioni, was found lying near railway track under Kanhan Police Station jurisdiction.  Arjun's body bore head injury similar to caused by a blunt object. Police had registered a case of accidental death. However, Arjun's mother suspected murder of her son and subsequently tried to lodge a murder complaint with Kanhan Police Station. But the PI Sunita Meshram allegedly refused to file the complaint and shooed away the victim's mother every time she planned to lodge complaint in this connection. The mother was returned back from Police Station at least 5 times by PI Sunita Meshram on the pretext of delay in receiving the postmortem report of Arjun.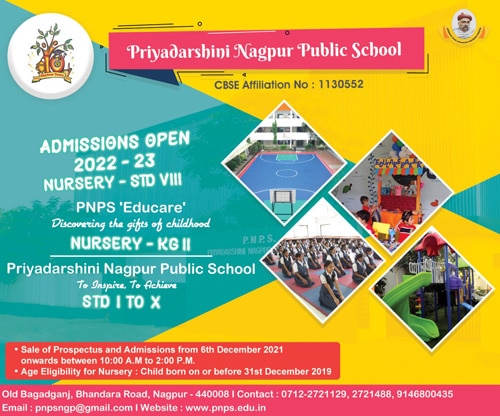 Finally, Kanhan police received the postmortem report which attributed a deep injury on head as cause of Arjun's death. The injury may have been suffered by a blunt object. Since body of Arjun was found lying near Railway track, police surmise that he could have been hit by a running train and therefore registered the case as accidental death. But the injury on head is raising many questions than the answers. A man hit by running train suffers multiple injuries and mutilation of body. In Arjun's case, he suffered only the head injury. Even if it is assumed that Arjun could have been hit by running train, then he should have been bang right on the middle of the track to be hit on head. In this case, Arjun should have suffered mutilation of his body and not injury on head only. Then what exactly caused deep injury mark on Arjun's head? Was he hit by a blunt object other than the running train? Who hit the blunt object? If these questions are pricking Arjun's mother, then she has every right to lodge a murder complaint. And police must consider all angles while probing the suspicious death of Arjun. But the Kanhan PI Sunita Meshram is allegedly finding in escape routes for a proper investigation into Arjun's death, a son's death. The Woman PI Meshram, instead of pacifying the hurt feelings of a mother, is allegedly showing indifference in probing Arjun's death.
Recently, cops faced a volcanic anger of relatives and citizens when they gheraod Kanhan Police Station demanding recovery of murdered Bandu (Nandkishore) Salame's body. Kanhan police have utterly failed to recover the body even after a month. Bandu was allegedly murdered by contract killers most probably on behalf of his wife and daughter and his body was thrown into mine pit of WCL in Kanhan area. Bandu's body has not been recovered till today that led to strong protests including gherao of Kanhan Police Station by Bandu's relatives and citizens of Kanhan. The gherao was led by former MP Prakash Jadhav.