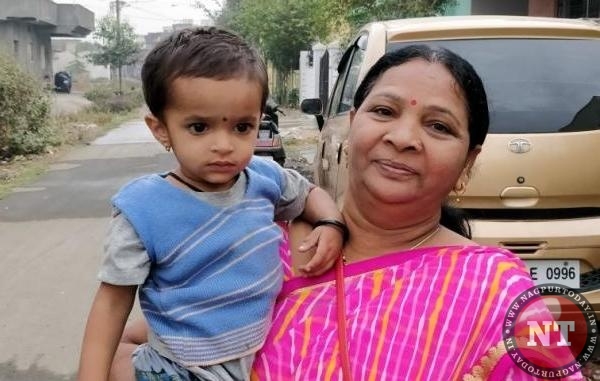 Nagpur: A special court on Monday remanded Ganesh alias Golu Ramcharan Shahu (26) and his wife Gudiya (23), accused in the sensational murders of Usha Kamble and her one-and-a-half-year-old granddaughter Rashi, to judicial custody. It may be mentioned that Usha and Rashi are respectively mother and daughter of Nagpur Today Crime Reporter Ravikant Kamble. Ganesh and Gudiya were later sent to Central Jail.
Facing charges under sections 302, 364, 201 of the Indian Penal Code, read with Sections 2, 3 and 5 of Scheduled Castes and Scheduled Tribes (Prevention of Atrocities) Act, Ganesh and Gudiya were produced before the court as their police custody remand (PCR)ended on Monday.
Seeking judicial custody of accused Shahu couple till March 12, Assistant Commissioner of Police (Ajni Division) Kishor Supare stated that sufficient evidence was collected while they were in police custody. As police wanted to conduct further investigation and record statements of the witnesses, Ganesh and Gudiya be remanded to judicial custody by reserving the right to seek their police custody again, Supare added.
After hearing both the sides, the court remanded accused Ganesh and Gudiya to judicial custody.
Owner of a grocery shop, Ganesh had brutally Usha Kamble and her grand daughter Rashi by slitting their throats with a tin plate of oil can on the first floor of his house at Pawansut Nagar on February 17. Ganesh with the assistance of other accused packed the bodies in gunny bags and dumped them under a culvert near Durga Layout, behind Vihirgaon village on Umred Road, in a bid to destroy the evidence. Usha and Rashi were earlier reported missing. On Sunday morning, their bodies were found in the nullah. While in police custody, prime accused Ganesh maintained that Usha was demanding Rs 7,000 from him. She allegedly abused him in front of customers in his grocery shop. He then asked Usha to come to his house above the shop on the pretext of giving her money. After an argument, he brutally killed Usha and Rashi.