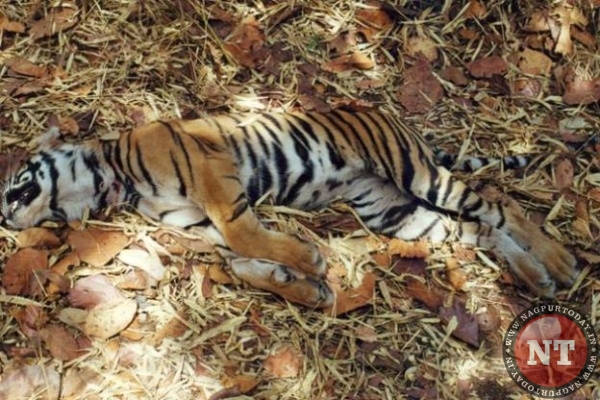 Nagpur/Chandrapur: The death trail from the dense greens is back to hound the big cat yet again, while equally worrying the forest department. Over the weekend at least two tiger deaths were reported from Vidarbha region. The first death was reported from near Tadoba in Chandrapur district and the second from Pench Tiger Reserve, Maharashtra.
In the first case, Yeda Anna (crooked tail), a former dominant male of Tadoba-Andhari Tiger Reserve (TATR), Chandrapur, known to have fathered more than 30 cubs, was found injured near village Bhansuli in Murpar range of Chimur forest division last Wednesday (February 21), 15 kilometres away from the tiger reserve.
"The tiger, about 14 years old, had recently fought with another male during which he injured his face and forelimbs. The animal was very old and weak," said Kulraj Singh, deputy conservator of forest, Brahmapuri division, Chandrapur (territorial).
The tiger died on Sunday at 2 pm. While the autopsy was performed on the same day, forest officials are awaiting the report said Singh.
Following the tiger's death, the state pulled up the forest department on Monday over the delay in providing treatment to the tiger. Officials from Mantralaya wrote to the principal chief conservator of forest (PCCF wildlife), asking for a report regarding why the animal was left untreated. The forest department [Nagpur] has been asked to submit the report to Mantralaya by Wednesday.