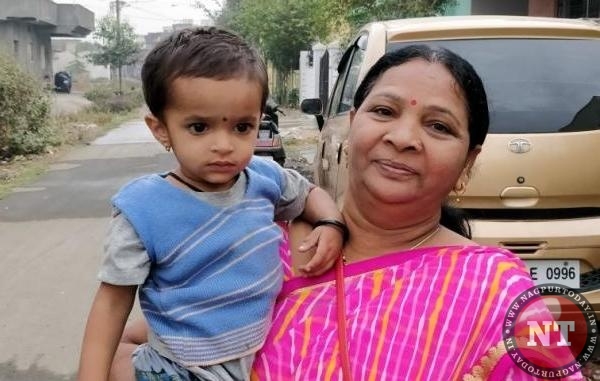 Nagpur: The State SC and ST commission member (legal), former judge C L Thool, who visited the relevant spots of the double murder case of a Nagpur Today journalist Ravikant Kamble's mother and his daughter in February this year, indicted ACP Kishor Supare for his alleged role in manipulating the case and demanded an immediate inquiry as per the Act.
The commission also directed the social justice department to extend compensation of Rs 8 lakh to journalist Ravikant Kamble's family and also a government job for him.
Ravikant's mother Usha and his one-and-half-year-old daughter Rashi were found with their throats slit in a nullah near Vihirgaon. Kamble's neighbour-and-grocer Ganesh Shahu, his wife Gudiya and two brothers were arrested.
It is allegedly said ACP Supare, who was the investigating officer of the case, tried to shield the accused persons by ignoring several evidences in the case that was later recovered by subsequent investigating officer ACP Rajratna Bansod.
The Kamble family, apart from chief minister Devendra Fadnavis, also moved an application before the state SC/ST commission which issued a notice to the CP.
Earlier in the day, Thool summoned Zonal DCP Nilesh Bharne to the office of divisional commissioner for conducting a hearing. Bharne is learnt to have handed over a 10-page reply to Thool explaining the allegations which have surfaced against Supare before the case was handed over to ACP Bansod.
In 2010 too, the SC/ ST commission, under the chairmanship of Thool, had slapped Supare, along with another, with a notice under section 4 of the Scheduled Castes and Scheduled Tribes (Prevention of Atrocity) Act in a case of sodomy where a tribal young man was victimized by a temple priest. Supare, the then senior PI of Lakadganj police station, had refrained from invoking the anti-atrocity Act in the case.
Thool, who was accompanied by Zonal DCP Bharne, said the commission would soon issue a letter asking CP to start an inquiry against Supare under sections 4 and 22 (inserted after amendment into the Act) of the anti-Atrocity Act. "Supare will face strict action under the relevant sections of the Act if found guilty of shielding the perpetrators," Thool said, adding, "the commission will be reviewing the progress of the inquiry and ask the CP to take appropriate action against all (apart from Supare) whose role will come under the scanner in the case.