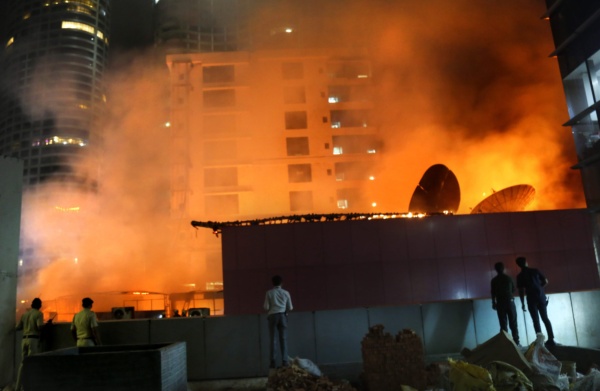 New Delhi: The Supreme Court on Wednesday sought a report – if any filed by the Brihanmumbai Municipal Corporation(BMC) – by Thursday and posted the orders on a plea made by Yug Tuli, co-owner of Mojo's Bistro, in the Kamala Mills fire case involving the death of 14 persons last December till Friday.
The SC bench had posted Tuli's bail plea for orders on Wednesday, but when the matter came up, it observed that there have been reports about how an independent court appointed committee observed during an inspection that a toilet area was "destroyed'' overnight on May 11-12 and sought a report from the civic chief.
Bombay high court had last month rejected Tuli's bail plea. Tuli (29) has been in custody since January in a case of culpable homicide not amounting to murder.
Tuli's counsel Shirish Gupte in Bombay HC HC had argued that culpable homicide not amounting to murder is not applicable to him. His other advocate, Shyam Divani, said that Tuli cannot be blamed for a mistake by 1Above employees, adjoining Mojo's.
Prosecution plea to oppose his bail was on grounds of his negligence and that of others. It pointed to police inquiry reports and those of BMC to argue that the fire was caused by flying embers of a hookah being served illegally at Mojo's Bistro