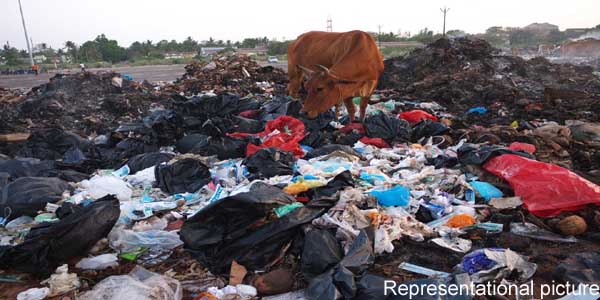 Nagpur News: Kamakshi Nursing Home at Lokmat square in Ramdaspeth was caught dumping medical waste, including a placenta, wrapped in a plastic bag on Central Bazaar (CB) road. The Nagpur Municipal Corporation (NMC) has slapped a notice on the hospital. Shockingly, the hospital is run by Dr Vaidehi Shah, a doctor with NMC, who is also in-charge of the city's family planning scheme.
NMC has been trying to spread awareness among hospitals about proper disposal of medical waste, however a hospital run by its doctor seems to be neglecting the rules. NMC has issued a notice to Shah and her hospital, Kamakshi Nursing Home, and also imposed compensatory fee of Rs50,000 on the hospital.
NMC medical officer (sanitation) Dr Ashok Urkude told media that NMC also gave intimation to the Maharashtra Pollution Control Board (MPCB) about the action taken by it. "Sanitary workers sweeping CB road found two big plastic bags dumped on the road right in front of Kamakshi hospital, and informed sanitary jamadar Dinesh Jadhav and sanitary inspector Rajesh Gaikwad. They rushed to the spot and took away the plastics containing placenta and medical waste," he said.
Till now, NMC had taken action against 15 hospitals violating these norms in the last few months. But it was probably the first case where human organs were also found among the medical waste.
Shah was also in controversy at the NMC in 2011. She was among two doctors suspended in the free delivery scam.