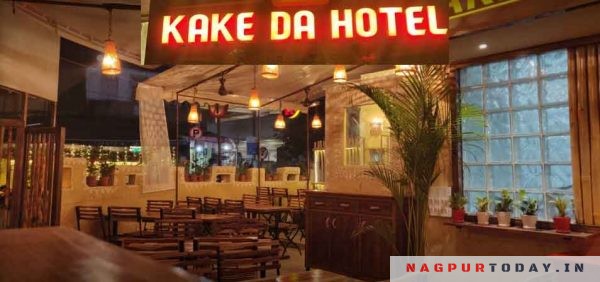 Nagpur: The new normal gives way to eat out with a degree of precaution and an intent to be served with authenticity! The food fabric of Nagpur is however soaked in Saoji temptations, however it equally serves the delightful taste of South Indian and North Indian food. And if your choice is the latter then Kake Da Hotel is your ultimate go-to place to satiate your cravings for authentic North Indian food.
Opened on Dussehra 2020, Kake Da Hotel in the bustling Sadar area, comprises chefs from Delhi, with around 15-20 years of experience. Food here is being cooked in Desi Ghee. With signature dishes like Mutton Burra, Jira Chicken, Soya Chops, Dahi Chole etc to lure gourmands.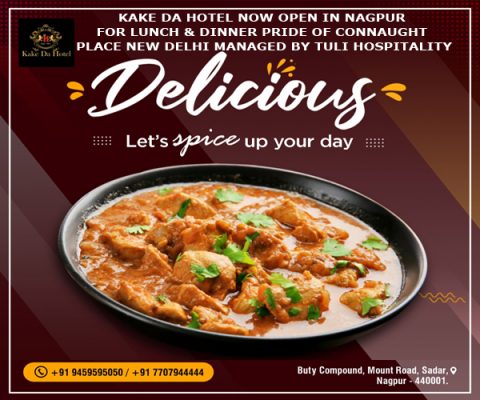 Kaka, a term of endearment usually refers to the younger one in the family. The youngest one of five siblings, Amolak Ram Chopra 'set-up-shop' in the early 1030's on the streets of Lahore. A small road-side eatery, serving quality food at reasonable prices. His commitment to serve healthy and hygienic food soon made Kake Da Hotel to New Delhi; the capital of free India, says Gaurav Tuli, franchise owner in Nagpur.
"Amidst the chaos of partition, Amolak Ram Chopra, set up a small eatery on the footpaths of Connaught Place with the same fervor and commitment. Our reputation for serving healthy food soon caught the attention of many critics and patrons, alike. The name Kake Da Hotel grew to be a shining star in the food industry across Delhi and the rest of the country. To enable access to the delicious and authentic North Indian food, we've set up an outlet in the city," Tuli added.
To place your order call:
+919459595050
or visit: Kake Da Hotel, Buti Compound, Mount Road, Sadar, Nagpur