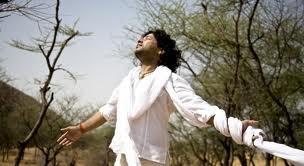 Nagpur News.
In order to preserve the cultural fabric of Nagpur, the NMC is organizing grand Nagpur Mahotsav, commencing from the day of Netaji Subhash Chandra Bose Jayanti i.e. from 23rd January to 28th January on Yashwant Stadium. The event is being organized for the second time to ensure maximum participation of folk and cultural artists from across the nation. The Nagpurites will get to see diversified performances from various regions of the country.
Seating arrangements for about 25,000 audiences have been made at Yashwant Stadium.
On 23rd January Hoshi and group would present a musical night to pay tribute to the cinema artists who passed away last year. Around 100 performers from Nagpur would jointly present the programme. In addition to it, famed participants of TV reality show India's Got Talent would demonstrate their skills the same day. A unique presentation using bread and jam with artistic representation of paintings of renowned musicians would entice the audience no end.
On 24th January, world famous drummer Shivmani would play up some of his majestic beats and present a ravishing fusion performance that would keep the audience spellbound.
On 25th January, there comes Bhojpuri singer and actor Manoj Tiwari with his mystical voice of regional touch. Tiwari often referred to as Amitabh Bachchan of Bhojpuri cinema, would take the thrill of festival to another level with his songs, music and dance performances.
On 26th January the Republic Day, an All India Kavi Sammelan – Vande Matram – would be organized in the memory of late legendary poet Grace, which would continue till 12 at night.
Country's famous veer-ras poet Hariom Pawar from Meerut, the satire craftsman Saand Narsinghpuri from Narsinghpur, humor poet from Morena Tejnarayan Sharma, song and ghazal singer Suman Dubey from Lucknow and famous Varadi language poet Mirza Baig would set the stage in motion. Famous poet and Professor Rajiv Sharma from Indore will be anchoring the kavi sammelan.
Garja Maharashtra – a themed show dedicated to the flavor of the region would be organized on 27th January. The show will include essence of Marathi TV and Cinema with the Marathi stars from big and small screen scintillating the night with songs, music and dance performances.
Famous Bollywood singer Kailash Kher, better known for his sufiyana style of singing would cheer the audience with his revering voice on 28th January. This programme called Swaranjali would be conducted to commemorate 150th Birth Anniversary of Swami Vivekananda, birth anniversary of Yashwantrao Chavan, Late Vasanrao Naik and the birth centenary of the father of Indian Cinema Dada Saheb Falke.
Nagpur Mayor Anil Sole would preside over the programme which will be inaugurated by Nagpur MP Vilas Muttemwar. BJP National Chief Nitin Gadkari, Deputy Mayor Sandeep Jadhav, ruling party leader Praveen Datke, leader of opposition Vikas Thakre and leaders from various parties like Murlidhar Meshram (BSP),  Duneshwar Pethe (NCP), Suresh Talwekar (Shiv Sena), Shravan Khapekar (MNS), Raju Lokhande (RPI-Aghadi), Aslam Khan (Muslim League), Rahul Telang (BRAM) and Munna Pokulwar (Independent) will be present on the occasion.
The event's Convenor and NMC's Standing Committee Chairman Dayashankar Tiwari, Nagri Aayojan Samiti President Girish Gandhi and Education Advisory Committee President Avinash Thakre would supervise entire arrangements being made by NMC's post bearers, nagar sevaks, Nagri Aayojan Samiti members. Mediapersons would be providing special support to the event.