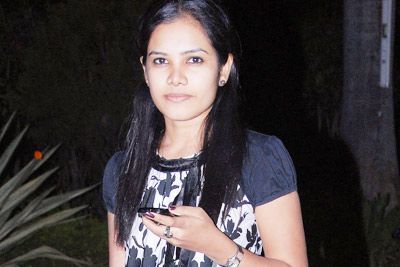 Nagpur Today Youth Icon : An ambitious Marwadi family girl. She has completed her studies and doing wonderful things by doing  painting in various forms. Lets have a chit chat with your's own Manasvi Saboo.
Suhani : Tell me something about yourself?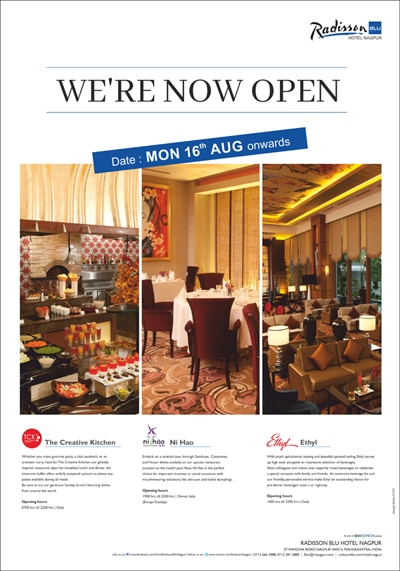 Manasvi : Basically I am an artist, I have done my BFA in commercial arts and also I have done Animations. I belong to a Marwari family and My Parents told me that I was unlike other children. I was more focused and confident to grow up as an artist. Right from childhood i was more inclined towards artistic genres than anything else. Being born and bred in Nagpur,  I started learning various forms of art and craft methodologies.
Suhani : So are you a Animation Artist?
Manasvi : I always wanted to be in Animation firm because I love that but I want to tell you something like, After completion of my BFA (Commercial arts) in 2009 I moved to Pune to pursue my  career in field of animation and commercial arts. Although I was working for a renowned company, i found myself stuck to a routine job which was definitely not designed for me. I left the job and came back to Nagpur to start my own classes. Initially I started with small number of group and taught various kind of art forms like punch craft, paintings (mix media), quilling sessions and so on.
Suhani : Something about your Hobbies.
Manasvi : I like Art, Craft and Painting ,and apparently I love to hang out with my friends.
Suhani : Which type of artist you are?
Manasvi : Basically I love to paint God and I really enjoy while doing it..I know Meenakari form of Paintings, then even some other forms ,so I can just say i am a Painting Artist. I am a artist just because its my hobby. I learnt everything just for me.
Suhani : Are you associated with any Institute?
Manasvi : I am, not working with an institute but  have my own Institute named Kaiga Arts. I m teaching here Art of Paintings.
Suhani : Tell us something about "Kaiga Arts"
Manasvi : Firstly the word Kaiga originates from the Japanese vocabulary revealing its significance as western view of looking at an art. Kaiga art has been able to create even a non artist into an art lover and develop their own aesthetic sense as far as creativity is concerned. Kaiga art was formed with a simple vision of providing an art forum and learn about varied forms of art to satisfy one's own creative hunger. Kaiga art is a complete destination for art lovers living up to its own name.
Suhani : Describe Kaiga in one word.
Manasvi : The complete destination for art lovers.
Suhani : How many types of Painting do you know?
Manasvi : See, basically there are so many forms of Painting but I know almost 20 types of Paintings such as,
Meenakari :
Meenakari, a very popular form of art is favourite in rajasthan and north india region.The actual purpose of this artwork is meant for jewellery designing but we have added a lot of variety by crafting it on trays, jewellerys, stones, etc.The word 'meena' stands for 'enamel' and 'kari' for the art, means art of enameling.The final effect of meenakari gives a look similar to stained glass paintings.
Tanjore :
Tanjore or thanjavoor style of paintings are widely followed by people from tamilnadu region.Many maratha princes, tanjore communities,ancestors of vijayanagar dynasty patronized this art of tanjore paintings since 16th century.This art is considered as sacred and pious as the paintings are mostly of gods and goddeses.However we have tried and experimented with this form of art by using different figures ans artistic designs including jewelleries.The alluring point of this art form is that it is done with gold foils and semi precious stones to be adorned upon.
Mix media :
Mix media is mixing of two or more form of mediums of art.Here we have tried and blended three to four form of media viz; ceramic, acrylic, semi precious stones and gold powder to sum it up.It might look similar to tanjore but the difference can be marked out by the usage of gold powder and the costing too.
Water colours :
Water colours dates back to centuries.It is one of the primitive form of art .Earlier the colours were extracted from different types of vegetables and fruits which can be used for paintings.Watercolour paintings are world famous and many renowned artists work in this field.As it has been followed by several generations the styles of watercolour paintings has also changed and went under many modifications, still the basic idea remains the same.
Pen and ink :
Generally a pen is used for writing purpose. A device commonly used to apply ink on a surface usually for writing or drawing.It is one of the cheapest and easiest drawing mediums.
Fabric Painting :
Fabric painting is basically done on a cloth using various types of strokes supported by fabric colors and washes. One can do fabric painting on any textile or piece of cloth ranging from silk, cotton, etc.
Creative writing  
Creative writing is a stylish and unconventional form of writing defining different shapes and sizes of alphabets and numbers. This kind of writing can be of great help in designing scrap books, school projects, architectural projects and others.
Calligraphy :
Similarly calligraphy a form of abstract design has its own unique style of presentations and is used to design t-shirts, pots, wall designs and several other projects.
Murals :
The word mural is originally taken from Latin word 'murus' which means 'the wall'. Unlike other art forms and paintings, murals have altogether different kind of effect .This form of art dates back to centuries and has been around since many years. Over these years many modifications has been brought upon in this art form.
Paper Quilling :
Paper quilling is a paper craft thought to have begun in sixteenth or seventeenth century.It was considered as leisure or a favourite past time by young ladies in England. It is a simple craft to master and really enjoyable.You just need strips of lightweight paper and a tool to roll the paper one can make different shapes out of it to present it in beautiful form.
Punch craft :
Punch craft is an another form of paper art in which a wide range of different shades of sheets are used popularly known as punch craft sheets.With the help of few simple and easy techniques as well as punch machines one can make really awe inspiring decorative stuffs like cards, gifts, photoframes,bags, decorative pieces etc.
Lamasa :
Lamasa the word is derived from spanish vocabulary which means the 'dough'.This form of art work involves use of dough to create decorative items having an aesthetic appeal to it. It is a Spanish form of artwork. The most amazing aspect of this art is that, the dough is made of simple plain mixture of flour and oxide to create aesthetic things like trays, frames, decorative pieces, etc.
Suhani : Tell us something about your Journey.
Manasvi : The journey of paintings and other craft form has come a long way since the evolution period. Exploration of new media and several modifications has only added glamour to the existing and age old traditional art of painting giving it a new lease of life depicting the work in a fresh and more rejuvenated form.
Suhani : What are the basic qualities required to be a good Artist.
Manasvi : Its just " A lot of hard work and Sincerity for your work."
Suhani : What make you choose this as a Career
Manasvi : As I told u I belong to a marwadi family so girls in our family are not allowed to go out and work for full time. I always wanted to do something which I can manage with my home so I choose this as because I will handle my home and even will enjoy my passion.
Suhani : Tell us some of your Exhibitions and Workshops you held till today.
Manasvi : I held so many programs in Nagpur and even out of Nagpur, some of them are like..
I held a exhibition at Nagpur(2011-2012)
Had solo exhibition in Chennai and Hyderabad(2011)
And if I have to talk about my workshops then its like
Workshop on meenakari at Chennai (2011)
Workshop on punch craft, paper quilling,etc at Pune(2011)
Workshop on meenakari and punch craft at Singapore(2011)
Workshop on meenakari at Amravati(2012)
Suhani : Where you were before 5 years and where you are finding yourself after five years.
Manasvi : To be very honest before 5 years I was nothing but truly when I started taking classes i was having only one student to train and that time I had planned an exhibition which make me so popular and till now I had trained more than 200 students (age group 5-50) in 2 years span .So I think will do something good in next 5 years.
Suhani : Who makes you stand here?
Manasvi : Firstly its my parents without their support I would not have been here and secondly I have one of my aunt , Archana mohata , she helps me a lot in my progress so credit goes to her ,her blessings are always behind me… And I am having friends who are helping me in this. so there are so many people and their wishes that makes me stand here.
Suhani : What type of painting you self like the most?
Manasvi : People know me for my meenakari work, I am trying this painting in various different forms such as on Trays, Potraits and much more, so on personal basis I even love and enjoy meenakari Painting.
Suhani : How can u define yourself?
Manasvi : I am very fun loving person and very hard working.
Suhani : Is there money in art?
Manasvi : Actually there are so many artist who are not earning a single rupee but there are so many artists who are earning a lot. So depends on the type of artist you are.
Suhani : What is your Motto of Life?
Manasvi : To reach on top of the world.
Suhani : Any message to the upcoming new artists?
Manasvi : I will just say that being an artist you will get happiness and satisfaction so come and make your career into this filed. Give your best and work hard , Success and Money both will be yours.
Suhani : Any message to Nagpurians.
Manasvi : We are in the heart of india, Be proud to be a Nagpurian and whatever you are doing do by heart. I am proud to be a Nagpurian. Thanks.
By Suhani Vanjani