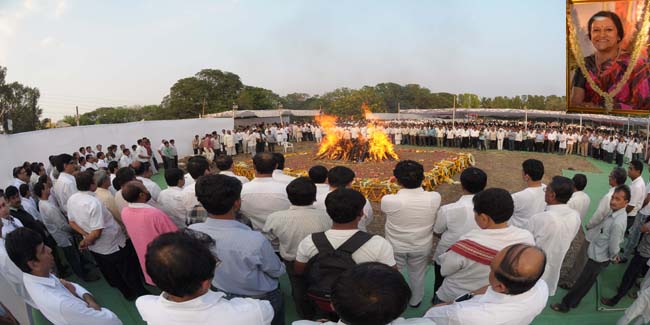 Lakhs of people today came out to catch a last glimpse of Jyotsna Darda at Yavtmal and pay homage to her,funeral procession started from Darda House in Yavatmal.
Earlier in the morning Hordes of eminent citizens and massive crowd of people thronged at Darda House at Rahate Colony on Sunday morning to pay homage to the bereaved Lokmat Sakhi Manch President Jyotsna Darda, who passed away on Saturday evening following prolonged illness. Wife of Vijay Darda, Chairman of Lokmat Media Pvt. Ltd, Jyotsna breathed her last at Breach Candy Hospital in Mumbai.
http://nagpurtoday.in/massive-turnout-in-nagpur-to-condole-jyotsna-dardas-demise-last-rites-at-yawatmal-today/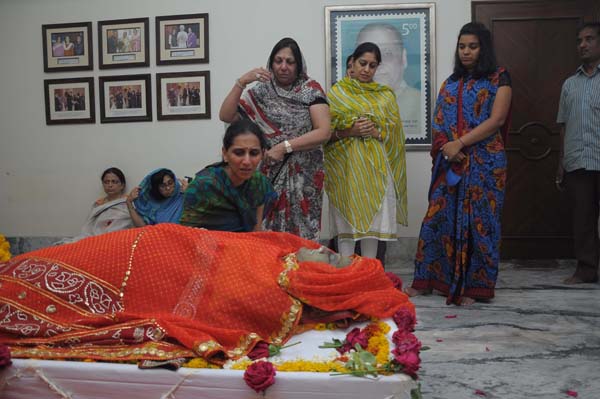 The last rites was performed at Darda Udyan where her Son Devendra Darda did the ritual.